---
Last Ditch Olive Branch? Iran's Zarif Offers Full Prisoner Swap With US
As if offering a last ditch olive branch to the Trump administration the moment the US is busy ramping up the anti-Iran maximum pressure campaign just ahead of the November election, Iranian Foreign Minister Javad Zarif on Monday said his country stands ready to conduct a full prisoner swap with the United States.
The offer was made during a virtual address to the Council on Foreign Relations in New York, reports Reuters. A prisoner deal would include a handful of Americans who are among other Westerners languishing in Iranian political prisons, most in Evin prison outside Tehran, considered highly susceptible to the spread of coronavirus.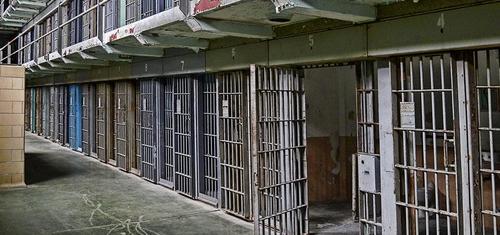 A couple of high profile US prisoners which Washington has long sought to gain the release of include  Iranian-American father and son Baquer and Siamak Namazi. The latter is a businessman arrested in 2015 and given a ten year prison sentence for "collaborating with a foreign government". The family was formerly in the US-backed Shah's government prior to the 1979 Islamic Revolution.
Zarif also reiterated Monday that Tehran considers the 2015 nuclear deal "very much alive" even after the US pulled out of it in May 2018. Washington is still claiming authority to implement 'snapback' sanctions, however, which Iran has pointed out is backed by no one else. 
The US has indeed remained isolated on the world stage as it attempts to uphold a full arms embargo on the Islamic Republic, which is set to expire in October. 
The world says NO Security Council sanctions were restored.

But Mr. "We lied, We cheated, We stole" threatens to punish a world that refuses to live in his parallel universe.@realDonaldTrump should change tack before @SecPompeo further turns #MAGA into a global laughing stock. pic.twitter.com/PeOgJRR2SZ

— Javad Zarif (@JZarif) September 20, 2020
Zarif has over the last days been mocking Washington over its seemingly contradictory stance regarding the status of the JCPOA:
Iran has mocked what it calls the Trump's administration isolated stand on the question, and the other members of the U.N. Security Council, including U.S. allies, have vowed to ignore the administration's declaration of a sanctions snapback.

Iranian Foreign Minister Mohammad Javad Zarif taunted Mr. Pompeo on Twitter, predicting Washington will face a fresh humiliation as this weekend's deadline approaches.

"Wrong again, Secretary Pompeo," Mr. Zarif tweeted. "Nothing new happens on 9/20."
Unphased, Pompeo has said "We don't need any other country to go along with us." 
Given this latest offer of a "full" prisoner swap, which the Trump administration could gain a political boost from so near the election, it seems Tehran is hoping for an "out" before US-led sanctions escalate further.