---
Lavrov Warns Terrorists Disguised As "Refugees" Are Trying To Infiltrate Neighboring Countries
Authored by Paul Joseph Watson via Summit News,
Russian Foreign Minister Sergei Lavrov warns that terrorists posing as refugees are trying to infiltrate neighboring countries following the Taliban takeover of Afghanistan.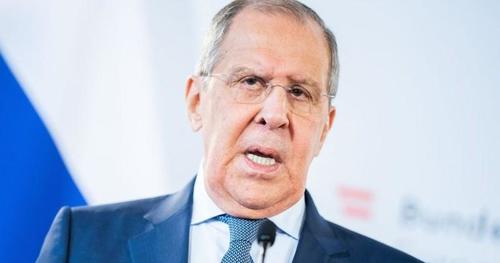 Lavrov made the comments during a ministerial level meeting of Afghanistan's neighbors (Russia, China, Iran, Pakistan, Tajikistan, Turkmenistan, and Uzbekistan).
"The current task on the agenda is to ease the effects of and control migration flows from Afghanistan, because terrorist and criminal elements posing as refugees may infiltrate neighboring countries and have already been trying to do so," said Lavrov.
The Russian FM also called on the countries to resist attempts by NATO and the United States to forge a presence on their territory.
Following the Taliban takeover of the country, a top diplomat warned that "not even tanks" can stop a potentially large wave of Afghan refugees heading to Europe.
Experts also warned that ISIS-K is preparing to exploit a new refugee wave to infiltrate terrorists into the west in a repeat of what happened following the previous migrant surge in 2015.
Numerous terrorist attacks in Europe over the past six years have been carried out by jihadists who entered the continent posing as refugees.
The perpetrators of the Paris massacre entered Europe by exploiting the refugee wave, while the Manchester Arena bomber was also rescued as a 'refugee' from Libya by the British Royal Navy.
*  *  *
Brand new merch now available! Get it at https://www.pjwshop.com/
In the age of mass Silicon Valley censorship It is crucial that we stay in touch. I need you to sign up for my free newsletter here. Support my sponsor – Turbo Force – a supercharged boost of clean energy without the comedown. Get early access, exclusive content and behinds the scenes stuff by following me on Locals.