---
At Least 17 Niger Soldiers Killed In Attack Near Mali Border
At a moment of boiling tensions across Africa's Sahel region related to the recent coup events in Niger, a major terror attack along the Niger-Mali border has left at least 17 Niger soldiers dead.
A late Tuesday statement from Niger's defense ministry described that "a detachment of the Nigerien Armed Forces (FAN) moving between Boni and Torodi was the victim of a terrorist ambush near the town of Koutougou [52km southwest of Torodi]."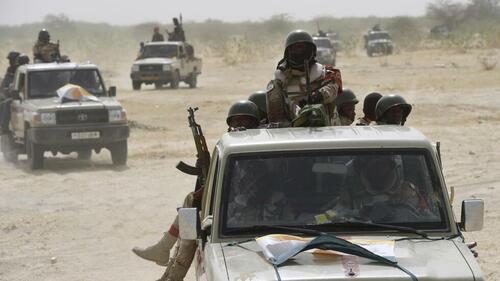 An additional 20 soldiers were wounded, and later evacuated to hospitals in the capital of Niamey. The army said that over 100 attackers were "neutralized". 
The Niger Armed Forces say that its soldiers were ambushed while traveling between Boni and Torodi near Koutougou by over 100 jihadists riding on some 50 motorcycles.
While initially the group of attackers weren't identified, this region of the Sahel has for years been plagued by terrorist actions of Al-Qaeda and ISIS-linked groups, and other Islamist insurgent groups.
Al Jazeera has noted that "In the last decade, the border area where central Mali, northern Burkina Faso and western Niger converge has become the epicentre of violence by armed groups linked to al-Qaeda and ISIL (ISIS) in the Sahel region."
The region's persistent security woes from non-state actors has in part fueled political instability among the neighboring nations of Mali, Burkina Faso, and Niger. All three are currently led by juntas. 
The militaries of these countries have long charged that prior civilian leaders didn't do enough to root out terrorism and provide proper security for the population or along the porous borders. They have also blamed NATO for the 2011 Libya intervention and overthrow of Gaddafi which resulted in regional instability and the proliferation of terror groups and foreign arms.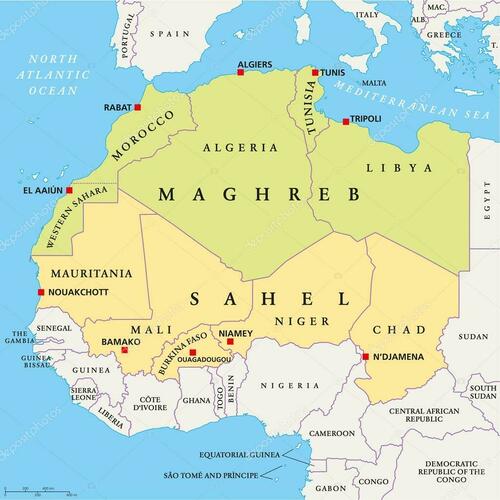 Currently, there are growing fears that a Western-friendly African bloc of countries (ECOWAS) could intervene militarily in Niger to restore ousted President Mohamed Bazoum, who is still under house arrest since the military-led coup over three weeks ago.
The West also has its eye on Russia's Wagner Group, amid reports that Niger officials have held unofficial talks with the mercenary group.
Loading...