Pro-Haftar forces in Libya say they've destroyed a Turkish ship loaded with weapons and ammunition that was docked in the Port of Tripoli on Tuesday. 
United Nations Libya envoy Ghassan Salame also confirmed the attack amid months-long fighting between Haftar's Libyan National Army (LNA) and the UN-backed Government of National Accord GNA).
Reuters reports that thick smoke could be seen billowing from the port area, though the LNA's claim to have directly hit a Turkish ship remained unconfirmed.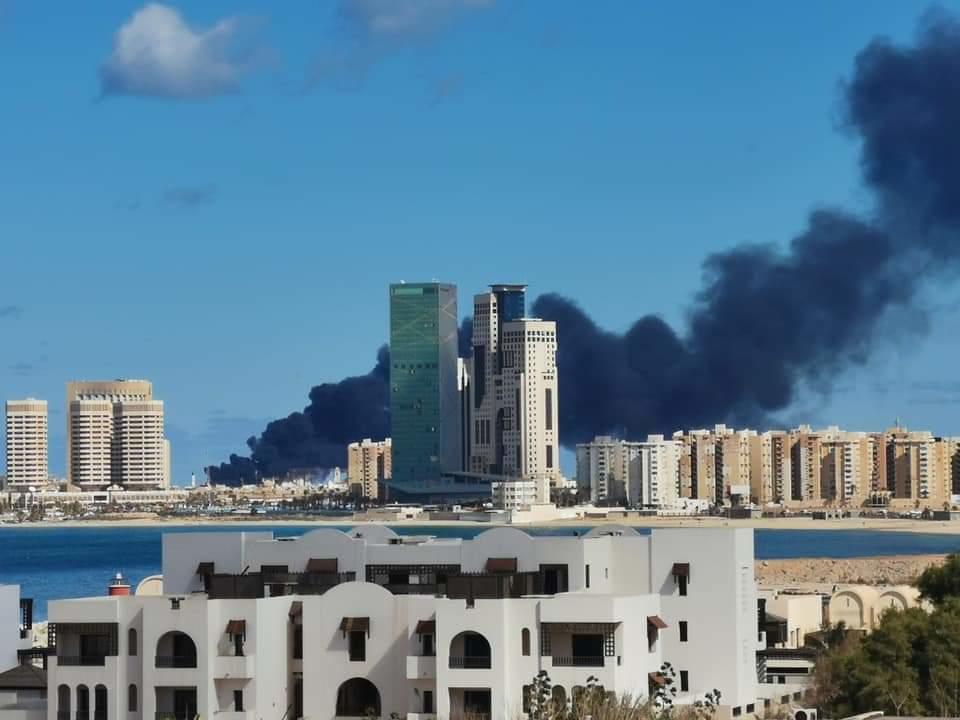 "A Turkish ship loaded with weapons and ammunition, which docked this morning in the port of Tripoli, was destroyed," wrote the LNA's media center on Facebook.
Despite the attempt of Haftar to impose a blockade on all national oil exports, which he first announced January 18, Tripoli's sea port has remained open for food and other humanitarian supplies, according to the GNA.
#Libya- thick black smoke rising from #Tripoli Port, supposedly from #LNA shelling, corresponding with reports of arrival of cargo ship from #Turkey that was unloading weapons and supplies for #GNA pic.twitter.com/M83NJsCuZ5

— Oded Berkowitz (@Oded121351) February 18, 2020
The latest fighting has escalated despite both sides meeting in Geneva for a second round of talks, since a summit in Berlin last month failed to establish a permanent ceasefire. Like prior meetings, LNA and GNA representatives refused to sit in the same room, thus little is expected to be secured from these new talks. 
Haftar has accused Tripoli and Turkey of violating a UN arms embargo on the country, and thus has told his forces that any Turkish vessel or aircraft is a target.
#LIBYA - Troops of warlord Khalifa Haftar shelled the port of Tripolis. pic.twitter.com/3hWgPW0Kos

— Ali Özkök (@Ozkok_A) February 18, 2020
Meanwhile, due to the now one month long blockade of oil terminals and oil fields by groups loyal to Gen. Haftar, the Tripoli government has expressed alarm that it will soon cause "catastrophic financial crisis" nationwide. 
"The continuation of the shutdowns will result in a catastrophic financial crisis," Fayez al-Sarraj, head of the Tripoli GNA told reporters over the weekend. "Losses from the oil shutdowns have exceeded $1.4bn. The figure is increasing every day."