---
Macron Abruptly Fires PM After Getting Crushed By The Far-Left In Last Month's Local Vote
In an unexpected July surprise that comes just days after Macron's "La Repubblique En Marche" party got spanked by the environmentalist left in a series of local elections...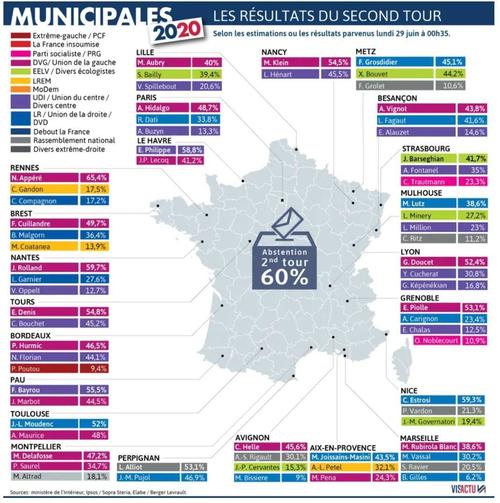 ...French President Emmanuel Macron, motivated perhaps by jealousy at the increasing popularity of his prime minister, has abruptly fired PM Edouard Philippe and replaced him with another lowkey center-right "social gaulist" technocrat.
While a sacrifice was probably in order following Macron's latest political failure, French political commentators suggested the decision was a "bid to reinvigorate" Macron's flailing administration two years before he must run to defend his position against an increasingly popular right-wing movement, as well as a reinvigorated left.
Philippe handed in his resignation Friday morning, according to the FT.
His replacement, Jean Castex, was described by the FT as a "a low-key centre-right bureaucrat, as his new prime minister for the last two years of his term. Mr Castex, who was appointed recently by Mr Macron to organise France's exit from its coronavirus lockdown." Importantly, Castex is "expected to have a lower-profile than his predecessor." Philippe has long been seen as a key player in Macron's government; he helped the president dream up his program of economic "reforms" that was ultimately abandoned in the face of widespread public unrest (remember the gilets jaunes?)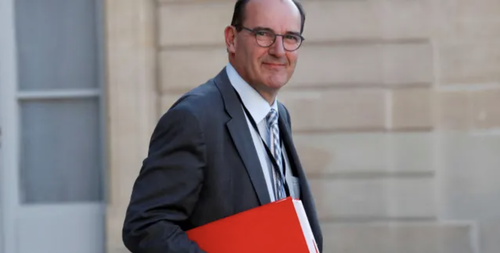 Castex
Castex recently came to public prominence after he was tasked by Macron with organizing the country's exit from its COVID-19 lockdown, which has gone pretty well, with France seeing fewer flare ups than neighbors like Spain and Portugal.
One senior French official described the 55-year-old Mr Castex as the ideal "Macronian" choice, because he is both a respected high-level civil servant with government experience and an elected mayor of a small town in the foothills of the Pyrenees. "He knows the arcane workings of Paris, but is also rooted locally in the countryside," the official said. "He's someone who comes from the right, but is a 'social Gaullist'". The departing Mr Philippe is also from the centre-right of French politics.
With Macron's poll numbers hardly budging despite his arguably effective handling of the COVID-19 crisis, we suspect this won't be the last "surprise" between now and Bastille Day.