---
"Madness": France, Croatia Deny 'West At War With Russia' After German Foreign Minister Sparks Outrage
On Tuesday, German Foreign Minister Annalena Baerbock ignited a firestorm of debate when she stated that Western allies are fighting a war against Russia - causing many to suggest that she essentially 'declared war' on Russia, and contradicting the official stance by saying the quiet part out loud.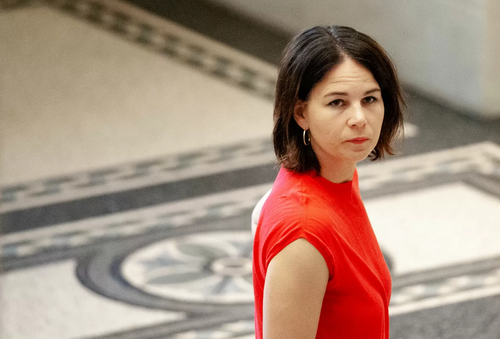 "And therefore I've said already in the last days – yes, we have to do more to defend Ukraine. Yes, we have to do more also on tanks," she during a Tuesday keynote address at the Parliamentary Assembly of the Council of Europe in Strasbourg, France - adding "But the most important and the crucial part is that we do it together and that we do not do the blame game in Europe, because we are fighting a war against Russia and not against each other."
German foreign minister declares war on Russia pic.twitter.com/C4cAqnZXhD

— Michael Tracey (@mtracey) January 25, 2023
Baerbock's comments played right into Russia's position that they are in a proxy war with the West which was triggered by decades of NATO expansion to their doorstep, vs. the West's position that they're simply supporting Ukraine against an unprovoked invasion.
Of note, on Wednesday, Washington announced that it would send more than 30 M1 Abrams tanks to Kiev, while Berlin committed to a dozen Leopard II panzers, while encouraging Poland and other EU and NATO members to provide similar support. France, meanwhile, is "continuing our analysis" of the proposal to send tanks to Ukraine, after already promising several AMX-10 "light tanks" earlier this month.
NATO members France and Croatia have explicitly refuted Baerbock.
"We are not at war with Russia and none of our partners are," said French ministry spokeswoman Anne-Claire Legendre on Thursday, per AFP. "The delivery of military equipment… does not constitute co-belligerence."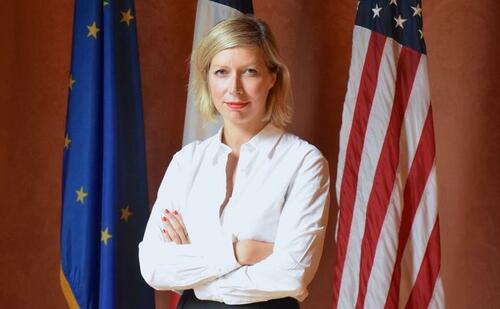 Croatian President Zoran Milanovic called Baerbock's comments "madness."
"Now the German foreign minister says we must be united, because I quote, we are at war with Russia. I didn't know that," he said, adding "Maybe Germany is at war with Russia, but then, good luck, maybe this time it turns out better than 70-odd years ago."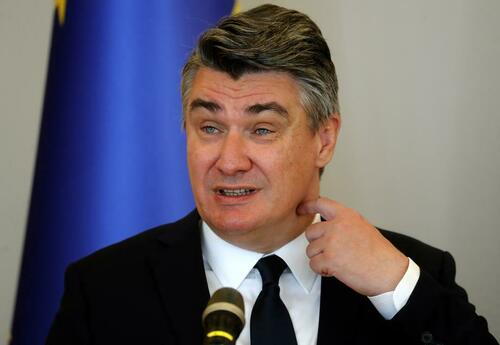 "If we are at war with Russia, then let's see what we need to do. But we won't ask Germany for its opinion," Milanovic asserted. "Let them figure out who is the actual chancellor over there. I've been in politics for a long time, and our country has been through a lot, but I've never seen this kind of madness before," he continued.
"Do you want us to enter the war?" he asked during a visit to the port city of Split, adding that Croatia "should in no way help" Ukraine militarily, Summit News reports.
Croatian President Zoran Milanovic: The German Foreign Minister said in English the day before yesterday in Strasbourg that we must be united because we are at war with Russia. I quote: "We are at war with Russia." I did not know that. pic.twitter.com/dnQO1VllwQ

— Milopotamus (@Xifidion) January 27, 2023
Serbian foreign minister Ivica Dacic, meanwhile, commented on the US-EU sanctions against Russia, saying that the embargo on Moscow would harm Belgrade.
Dacic made the comments on Thursday from Ankara after meeting with his Turkish counterpart, Mevlut Cavusoglu.
Last week the European Parliament demanded that Belgrade enter into a "full alignment" with the bloc's foreign and security policy, and join the embargo.
According to Dacic, Serbia has not joined out of "national and state interests, economic cooperation, as well as problems Serbia has with Kosovo," referring to the NATO-backed breakaway province.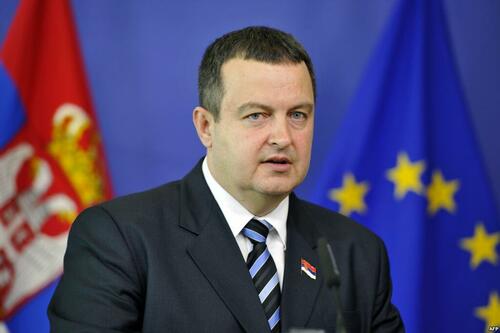 "It would be inappropriate for Serbia to sanction Russia now, and it would be harmful to our interests," he said, adding "That doesn't mean we won't do everything to clearly say we don't support the infringement of Ukraine's territorial integrity and help as much as we can."
Loading...