---
Major Drone Attack On Moscow Damages Several Apartment Buildings
A major Tuesday morning drone attack has damaged buildings in the Russian capital of Moscow, which the Kremlin has swiftly blamed on Ukraine. It's being widely described as the first attack to hit the capital's civilian areas.
Moscow Mayor Sergey Sobyanin said that multiple buildings sustained minor damage, but there have been no reports of fatalities after eight drones were inbound in the attack. "The Kiev regime launched a terrorist attack with unmanned aerial vehicles on targets in the city of Moscow," the Russian Defense Ministry (MoD) said.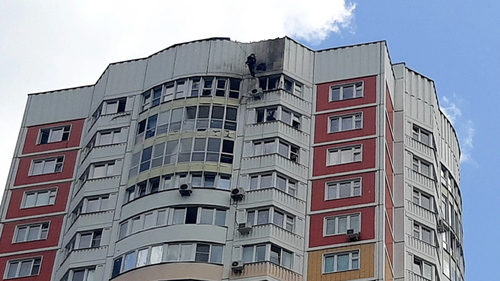 The statement went on to describe that five of the drones were shot down by Pantsir-S air defense systems stationed just outside Moscow, but drone-like fragments were found around a damaged building. The MoD also claimed another three had their systems jammed by electronic warfare measures.
Apartment buildings in the west and southwest of Moscow reportedly suffered explosions, and windows in several buildings and homes were blown out. 
As quoted in The Hill, "Moscow Mayor Sergei Sobyanin said in a Telegram post that two people required medical attention as a result of the attacks but they did not need to be hospitalized." 
"He said that the attacks caused minor damage to the buildings and that the residents of two high-story buildings were evacuated." At least three buildings were identified as damaged from the drones. However, he sought to downplay the whole incident as having caused "insignificant" damage.
BREAKING: Moscow was the target of a drone attack that damaged multiple residential buildings

The Russian Defense Ministry released a statement blaming Ukraine for the "terrorist attack" that was carried out using "unmanned aerial vehicles on targets in the city of Moscow."… pic.twitter.com/zxhzg1YC5s

— Rachel Blevins (@RachBlevins) May 30, 2023
A Ukrainian official representing President Zelensky's office denied direct involvement, telling NBC News that Ukraine "has nothing directly to do" with the attacks on Moscow - however he did say he is "pleased to observe and predict an increase in the number of attacks."
Zelensky earlier this month after a series of recent cross-border attacks claimed "we don't attack Putin or Moscow."
BREAKING: Footage of Russia air defense system in Moscow firing at drones, which local media say are part of a Ukrainian attack. pic.twitter.com/4sJV0839OQ

— The Spectator Index (@spectatorindex) May 30, 2023
President Putin in the hours after the attack did not issue public comment or acknowledgement of the drone strikes. But The New York Times reports: 
Russian officials are mimicking the Kremlin's line in appearing to play down the drone attack on Moscow. A ruling party lawmaker, Andrei Gurulev, said Moscovites were more likely to get hit by an electric scooter than a drone in the city center. "We didn't do too badly today," he told state news media, referring to Russia's air defenses.
This significant incident comes after the Ukrainian capital of Kiev was pummeled by Russian drone attacks over the weekend.
#BREAKING: #Ukrainian Armed Forces have used at least 24 UJ-22 Kamikaze drones in their largest drone attack at #Moscow, capital city of #Russia this morning. This footage shows one of them👇 pic.twitter.com/BhQcbZPiCv

— Babak Taghvaee - The Crisis Watch (@BabakTaghvaee1) May 30, 2023
Saturday into Sunday at least three waves of drone attacks were reported over Kiev.
Reuters called the overnight Saturday incident the largest drone attack on the city to date, coming as locals celebrated the anniversary of the Ukrainian capital's founding.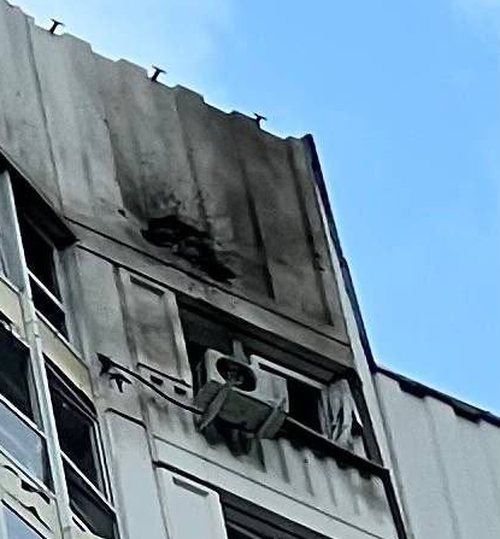 Ukraine's air force said that most were Iranian-made "kamikaze" drones, and in a statements said that 58 of the 59 launched drones were downed by air defenses. 
Loading...