In awkward timing for the Trump administration, which just this week reinvigorated direct peace negotiations with the Taliban this in Doha, the United States' largest military base in Afghanistan came under massive attack Wednesday by the Taliban insurgency.
"Apache attack helicopters ran gun runs near Bagram Airfield in Afghanistan on Wednesday while F-16 fighter jets soared overhead in response to car bombs detonating near the perimeter," military journalist Jack Murphy reports.
Reports say it began upon at least two suicide car bombs being detonated along the bases' perimeter, targeting a medical facility, followed by a some three hour gun battle, resulting in at least 3 Afghan allied forces killed and over 70 wounded; however, no US forces were among the casualties, but 5 Georgian coalition forces were injured.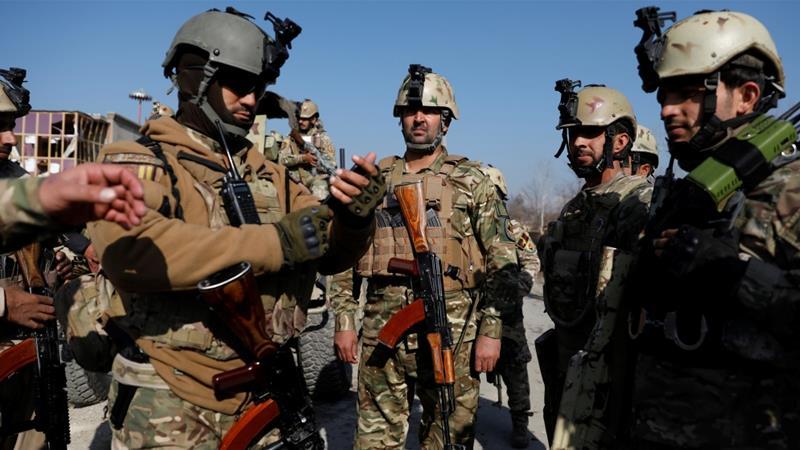 Afghan authorities finally declared the operation to repel the assault and secure the area had ended 12 hours after it began.
It appears the attack significant and coordinated enough that US forces had to call in airstrikes to put it down. "Taliban fighters who remained after an unsuccessful attempt to breach Bagram airfield were killed in a series of airstrikes this evening," a US coalition spokesman said. "The fighters barricaded themselves inside the medical facility building they attacked early Wednesday morning."
"Coalition forces, in coordination with Afghan Security Forces, informed local residents and blocked off the area before conducting these airstrikes to ensure their safety," the military official added. 
And ABC News reports, citing local sources:
The explosion at the site of the medical facility was "huge," according to the Parwan police chief.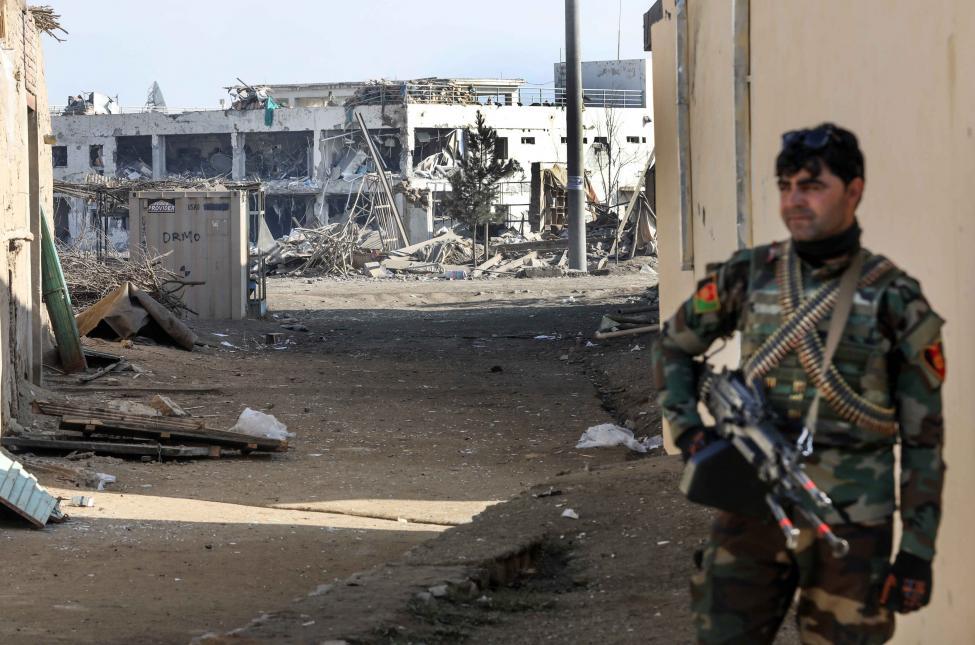 The major assault came days after on Saturday chief US negotiator Zalmay Khalilzad resumed discussions with the Taliban in Doha, in a first meeting following Trump's prior cancellation of a controversial meeting which was scheduled for Camp David to be held days before the Sept. 11 anniversary.
Of the renewed talks, the State Department indicated, "The focus of discussion will be a reduction of violence that leads to intra-Afghan negotiations and a cease-fire," according to ABC News. 
There's currently growing bipartisan calls after this week's Washington Post bombshell revelations centered on the 'Afghanistan Papers' — previously classified documents revealing top US officials knowingly lied about the war to the public for years — to immediately end America's longest running war and hold Congressional inquiries as to how it dragged on this long.
One among many 'Afghan Papers' testimonies: "Conflict generates wealth," top general admitted. 
Michael Flynn: "There is a machinery that is behind what we do, and it keeps us participating in the conflict because It generates wealth." More precisely, it transfers wealth from the taxpayer to others, destroying wealth in the aggregate. 4/n pic.twitter.com/rw7LVEqpUI

— Richard Hanania (@RichardHanania) December 9, 2019
"We ought to call for public hearings on Afghanistan based on the Post's reporting of the 'Afghanistan Papers,' and we'll ask what our mission has been, why did it go wrong, who all lied to the American people," Rep. Ro Khanna (D-Calif.), a member of the House Armed Services Committee, urged on Wednesday.
"Subpoena all of the people who were mentioned and have them account and explain to the American people in some cases why they lied and in other cases why they were utterly incompetent," Khanna added.