---
Mayor Of Seoul Calls For South Korea To Develop Nuclear Weapons
Authored by Charles Kennedy via OilPrice.com,
South Korea should develop and build nuclear weapons as a means to defend itself from the growing nuclear threat from North Korea, the mayor of Seoul, Oh Se-hoon, said in an exclusive interview with Reuters published on Monday.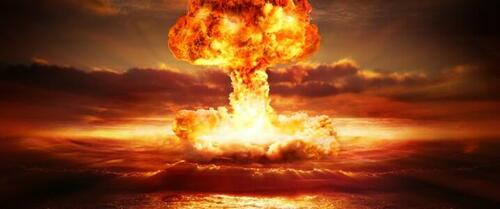 South Korea doesn't have a domestic nuclear weapons program, but the recent tensions over increased threats from North Korea have intensified calls from some politicians in South Korea that the south needs to be able to defend itself.
"North Korea has nearly succeeded in miniaturising and lightening tactical nuclear weapons and secured at least dozens of warheads," Oh told Reuters in an exclusive interview.

"We've come to a point where it is difficult to convince people with the logic that we should refrain from developing nuclear weapons and stick to the cause of denuclearisation."
Oh and other members of South Korea's ruling conservative People Power Party have been advocating for a domestic nuclear arsenal in the increasingly heated debate over whether South Korea should have nuclear weapons.
According to the most recent opinion polls among South Koreans, a majority of them support the development of nuclear weapons in the country.
"Taken together, the data suggests that the support for a domestic nuclear weapons program is robust, long-standing, and unlikely to dissipate," Karl Friedhoff, the Marshall M. Bouton Fellow for Asia Studies at the Chicago Council on Global Affairs, wrote last month.
Meanwhile, North Korea said on Monday that it would "mercilessly punish" the United States, just ahead of the largest U.S.-South Korea military drills in years. North Korea has also launched two cruise missiles from a submarine.
South Korea's Joint Chief of Staff on Monday confirmed it had detected a launch from North Korea, adding that the "detailed specifications are being analyzed precisely by the South Korean and US intelligence authorities," per the statement cited by Bloomberg. 
Loading...