---
Melbourne Parties As 112-Day COVID-19 Lockdown Comes To An End
After 112 days and countless arrests, fines and protests, Australia's second-most-populous state is finally free from lockdown.
The city of Melbourne, the capital and largest metro center of Australia's coronavirus-hammered Victoria state, exited lockdown on Wednesday, leaving businesses and residents to cope with the aftermath of months of forced closures for an virus that has so far killed fewer than 1,000 people in the entire country.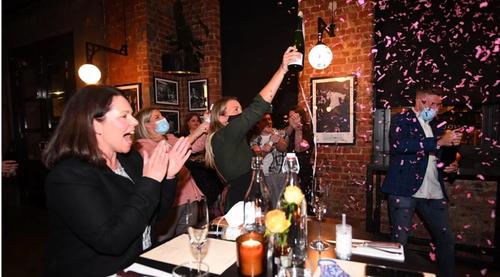 One resident told the SCMP about going to "an end of lockdown party" at a popular bar in the city to ring in the end of lockdown. She said the vibe at the event was "electric" and everybody was "giddy" about the restrictions finally coming to an end.
What began as a six-week stretch in lockdown ultimately left Melbourne's 5 million residents shut up inside for months, depriving them of the cultural attractions like bars, cafes and live music.
Victoria premier Daniel Andrews said more than 16,000 shops, 5,800 cafes and 1,000 beauty salons reopened on Wednesday, though he acknowledged that the restrictions had taken their toll on the city and its economy.
The lockdown comes to an end more than 2 months after Melbourne's 'peak' of more than 700 new daily cases in a day.
Some restrictions remain in place: Gyms in the city won't be able to reopen until Nov. 8. Melbourne residents must also continue to comply with restrictions on movement that bar them from visiting towns outside the city, a measure that had led many to complain that Melbourne and Victoria had been "cut off" from the rest of Australia.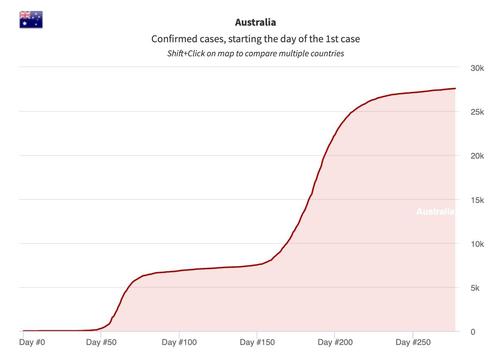 In total, Australia has recorded about 27,500 cases, with 20,344 in Victoria, and 907 deaths, compared with a population of 25 million. Total active cases in the state have fallen to just 76, almost all of which are within the city limits of Melbourne.