---
NATO Envoys Openly Rooting For Trump Defeat, Vow Early Summit If Biden Wins
The coronavirus pandemic has complicated recent plans for gatherings of NATO leaders, but the military alliance is apparently waiting to see the outcome of the Nov.3rd US election before it decides on its next summit.
Envoys have now indicated that NATO will seek an early summit should Democratic nominee Joe Biden become the next US president, Reuters reports Tuesday.
The report cites NATO diplomats and officials to say a summit would be held in Brussels as early as March should Biden enter the White House, in order to "welcome" the new leader following four years of Trump being a thorn in the side of Brussels.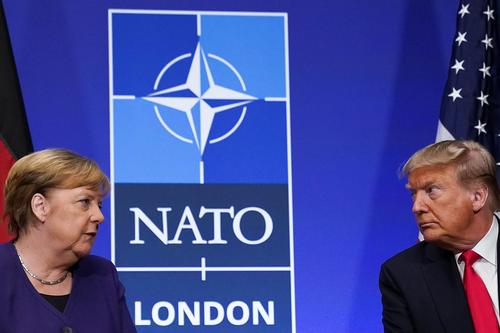 Recall that not only has Trump throughout his presidency demanded European allies do more in terms of shouldering their fair share of the burden of defense spending for which they are "delinquent", but has repeatedly called the Cold War era alliance "obsolete" and at some points even hinted the US could withdraw. 
Reuters explains that "While the U.S.-led alliance agreed last year to hold a summit in 2021, a meeting in the spring would be an early chance to repair transatlantic ties if Biden were to be voted into the White House on Nov. 3, after a bruising four years under Trump."
Also hanging over the Trump White House is years of unfounded 'Russiagate' allegations which at their height claimed Trump was sort of Putin 'asset' - all which after the long awaited and clearly overhyped Mueller report report came to nothing.
Perhaps most interesting and telling is that Reuters cites a diplomat who openly airs that many NATO officials are outright rooting for a Biden victory.
"Most allies want a Biden victory next month, but they would obviously work with a reelected Trump administration," a diplomat at NATO's Brussels headquarters told Reuters.