---
NATO Official Retracts Russian Land-Grab Suggestion As Means To Broker Peace In Ukraine
The NATO official who angered Ukraine by seemingly suggesting a land for peace deal with Russia has retracted his words, explaining that the quote in question was taken out of a larger, more comprehensive context.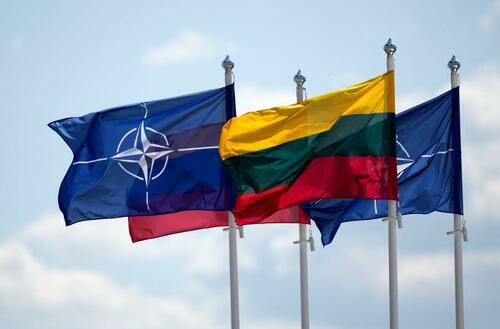 As Remix News recently reported, Stian Jenssen, NATO Secretary General Jens Stoltenberg's chief of staff, spoke to the Norwegian press on Tuesday. Stoltenberg has so far cautiously avoided questions about what Ukraine should do to end the war. The NATO chief has consistently replied that the decision on whether to start negotiations with Russia belongs to Ukraine alone, not to third countries.
Asked by journalists from the Norwegian newspaper VG whether Ukraine has to give up land in order to achieve peace and NATO membership, Jenssen suggested that the issue had already been discussed within the alliance.
"I'm not saying it has to be that way, but it could be a possible solution," he added.
By Wednesday afternoon, Jenssen regretted having angered the Ukrainians with his statement and immediately retracted it. Jenssen clarified the issue to the Norwegian newspaper VG, where the original statement was published.
About his statement a day earlier, he said it was "a mistake," adding by way of explanation:
"it was part of a larger discussion about possible future scenarios in Ukraine, and I shouldn't have said it that way. If — and I stressed if — they get to the point where they can negotiate, the military posture on the battlefield will play an absolutely central role and will have a decisive influence on the terms on which peace will be achieved."
Loading...