---
NATO Response To Russia's Proposals 'Embarrassing': Lavrov
At this point Moscow has received two written responses to its security proposals submitted early this month. US Ambassador to Moscow John Sullivan on Wednesday hand delivered the answers to Russia's foreign ministry - one coming from Washington, and the other from NATO headquarters in Brussels. 
While both appeared to either reject or avoid addressing Russia's key demand of legal guarantees of no further Russia expansion eastward, Foreign Minister Sergey Lavrov blasted NATO's response in particular as 'embarrassing'.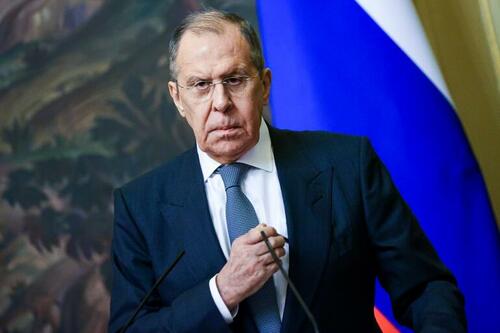 "Compared to the paper that was sent to us from NATO, the American answer is almost a model of diplomatic decency," the Russian foreign minister said Friday of NATO written feedback in particular. "The response from NATO is so ideological, it has such a sense of exceptionalism of the North Atlantic Alliance, its special mission, its special purpose, that I even felt a little embarrassed for those who wrote it."
After Western media inundated readers with breathless predictions of a "Russian invasion" of Ukraine, dangerous rhetoric which Ukraine's government itself is now trying to reign in, all sides including the Russians have confirmed that dialogue and negotiations will continue.
"I can't say that the negotiations are over," Lavrov said. "The Americans and NATO, as you know, have been studying our extremely simple proposals for more than a month… but there are grains of rationality there."
Over in Washington earlier this week, the State Department said that dialogue and diplomacy remain open. Spokesman Ned Price, however, still called Russia's core demands "absolutely non-starters" - affirming with Blinken that NATO's door would remain open. 
"But there are other areas that – where dialogue and diplomacy could help improve our collective security, transatlantic security," Price had said in an earlier briefing. "The key point in that is that any steps that we would take would not be concessions. They would need to be on a reciprocal basis, meaning that the Russians would also have to do something that would help improve our security – our security posture."