---
Naval Mine Washes Ashore On South Florida Beach
An unusual discovery on a South Florida beach Sunday promoted local police, the bomb squad, and the military to investigate a gray spherical device, reported CBS Miami. 
According to the Broward Sheriff's Office, a naval mine, measuring about four feet in diameter, washed ashore early Sunday morning near Lauderdale-by-the-Sea. 
A deputy on patrol first spotted the naval mine around 0230 ET. Shortly after, the beach was closed, and the bomb squad and Air Force personnel were called in.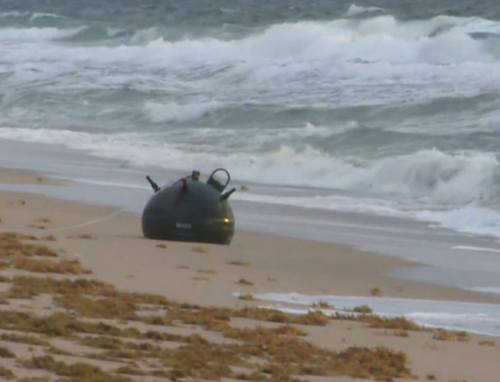 The sheriff's office said a "possible explosive training device" had floated ashore near Lauderdale-by-the-Sea, next to the Plunge Beach Hotel.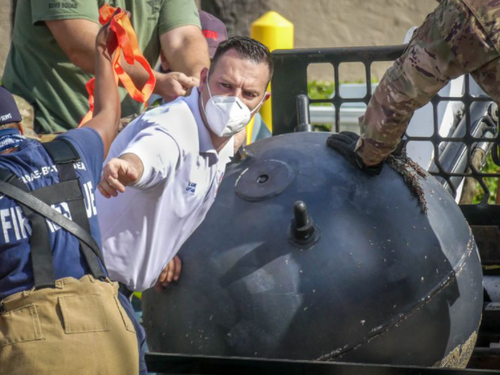 The world "INERT" was spray-painted on its side, and the device was likely used for military training purposes at one point.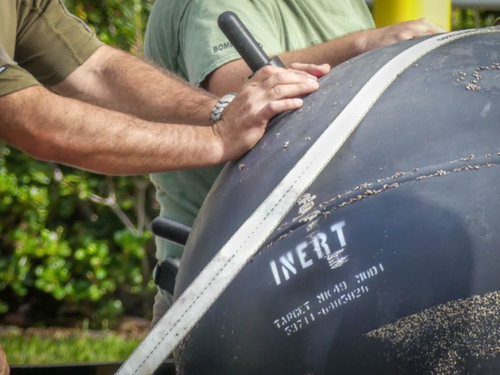 It was removed from the beach around 1045ET.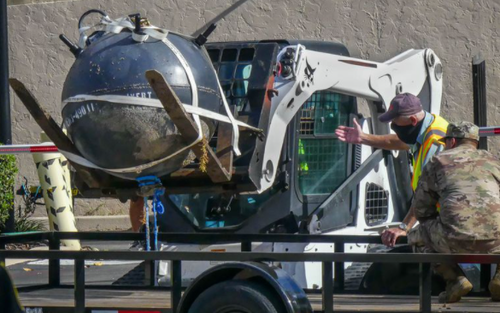 So far, there no indication of where it came from. 
A similar instance occurred on a beach in North Carolina in March 2020. The device was identified as a Mark 49 mine warfare target, a simulated mine designed to train mine-hunting teams.
The device found in South Florida Sunday was likely a MK 49 though authorities have yet to confirm.