---
Netanyahu Warns Israel Will "Act" Against Iran If Biden Restores Nuclear Deal
Authored by Dave DeCamp via AntiWar.com,
While talks to revive the Iran nuclear deal, known as the JCPOA, kicked off in Vienna, Israeli Prime Minister Benjamin Netanyahu railed against the agreement and said Israel must "act" against Tehran.
"The danger that Iran will return — and this time with an international imprimatur — to a path that will allow it to develop a nuclear arsenal is on our doorstep on this very day," Netanyahu said at a meeting of his Likud party in the Knesset on Tuesday.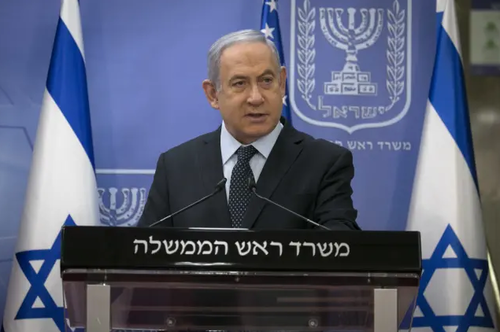 Like most Israeli officials, Netanyahu claims the JCPOA is somehow a path to a nuclear-armed Iran even though the agreement puts strict limits on the Islamic Republic's nuclear program. And after the JCPOA expires, Iran would still be bound by the Non-Proliferation Treaty, which Israel refuses to sign since it has a secret nuclear weapons program.
"We cannot go back to the dangerous nuclear plan, because a nuclear Iran is an existential threat and a very big threat to the security of the whole world," Netanyahu said.
Netanyahu also said Israel should take action against Iran.
"We must act against the fanatical regime in Iran that is simply threatening to erase us from the earth," he said.
Israeli officials have threatened to attack Iran if the Biden administration returns to the JCPOA, and Israel frequently takes covert action against Tehran to stoke tensions in the region.
Reports on Tuesday said an Iranian ship was targeted by a limpet mine in the Red Sea, a type of attack Israel has a history of carrying out in the region.
The talks in Vienna established working groups that will determine the actions needed to be taken by the US and Iran to revive the JCPOA. While there still seems to be a long way to go, and the US isn't lifting sanctions right away, Iran's chief negotiator describes Tuesday's talks as "constructive."