---
Now China Claims It's Tracking Unidentified Object Over Port City
Now China is jumping in on the trend, apparently, as authorities in China say they have spotted and are tracking an unidentified object over waters near the port city of Qingdao.
Scant details have been given, but the claim was briefly detailed in Bloomberg on Sunday, with the publication saying authorities are preparing to down the object.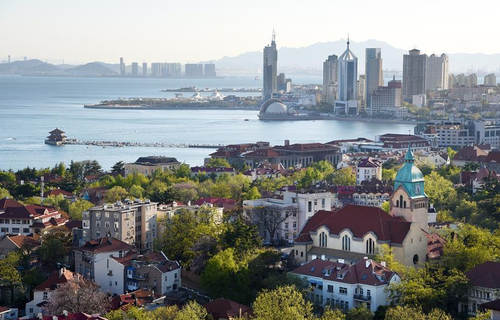 Area fisherman and boats in the port waters have been alerted and told to follow safety precautions due to the object, which is hovering at an unknown altitude.
According to the report: 
An employee at the marine development authority of Qingdao's Jimo district said "relevant authorities" are preparing to bring down the object, the report said. The employee was not informed what the object was.
By the vague description, it could be a balloon of some type, or alternately perhaps the Chinese are attempting to hype their own "foreign threat" news story as a counter following the Pentagon shooting down the Chinese 'spy' balloon, which Beijing has maintained all along was just a weather research platform.
As for the now recovered balloon which was shot down over a week ago Saturday off the US east coast, it is undergoing FBI analysis. However, the undercarriage, which US officials say contained surveillance gear, has yet to be lifted from the ocean, and is said to be large - at least 30 feet across. 
And then there's the bizarre couple of incidents over far northern parts of the American continent...
The object shot down above Alaska was an actual UFO:

"Other pilots saying that when they looked at the object they could identify no identifiable propulsion system and they did not know how it was actually staying in the air cruising at that altitude" pic.twitter.com/k47jM99rdk

— Citizen Free Press (@CitizenFreePres) February 11, 2023
According to the latest this weekend, the US has said it shot down a third high-altitude object over northern Canada, just a day following a similar intercept of a mysterious object over far northeast Alaska. 
Loading...