It appears these injury count updates out of the Pentagon are set to become a weekly thing. But it's of course worth recalling it all began with a "zero" injury and casualty count. By middle of this week the count jumped up to 50 troops injured in the Jan.8 Iran ballistic missile strike on Ayn al-Asad Airbase in Iraq. As we noted Wednesday the figures went from zero to 11 to 34 to 50... and who knows where from here.
But here's the new figure:
The Defense Department said Thursday that 14 more U.S. service members have been diagnosed with traumatic brain injury since the Iranian missile attack targeting U.S. forces at two Iraqi bases this month, bringing the total number to 64.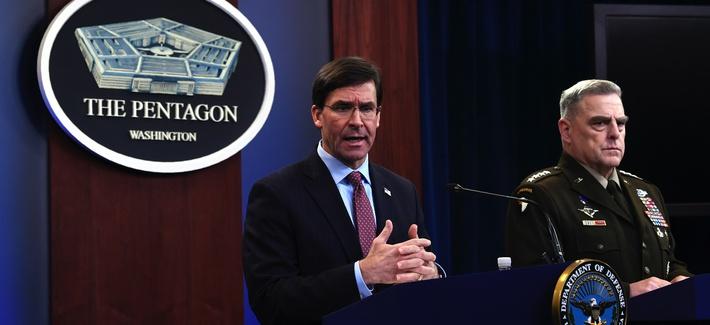 The Pentagon said that at this point most are considered "mild traumatic brain injuries" but that the numbers are expected to grow further.
"All of those people were screened, and we've got a certain number, and then the number's growing," said Army Gen. Mark Milley, chairman of the Joint Chiefs of Staff.
The Pentagon has repeatedly claimed the "concussion-like symptoms" didn't immediately present themselves. 
In the days following the 'retaliatory strike' avenging the death of Gen. Qassem Soleimani, Iranian state media claimed dozens of casualties were "immediately transferred out of the airbase by helicopters." Specifically Mehr News had claimed some 80 US troops were killed in the attack. 
"He was never really the same," she told Connecting Vets. "It was almost like I lost him in Iraq and only his body came back." https://t.co/KrhyVc2Opl

— Jack Murphy (@JackMurphyRGR) January 31, 2020
While the Pentagon has denied there were any troop deaths, it's clear that injuries sustained by the missile impact were far more substantial than initial Pentagon and US administration statements. 
To review, Trump's first address to the nation following the major unprecedented attack on US forces in the wake of Soleimani's death indicated "no casualties" and that "all is well!". Two weeks later, the Pentagon stunned reporters by indicating 11 US troops actually suffered traumatic brain injury (TBI). In that time Trump also dismissed the reports as some troops having mere "headaches". 
The official 'brain injury' toll has continued to shoot up from there — it seems now on a weekly basis.