It's not just the 'Open Skies' treaty with Russia that's on the chopping block, but more significantly the two Cold War rivals' last major arms control treaty, New START, which is the landmark nuclear arms reduction treaty signed by the two superpowers in 1991 and took effect in 1994. It is set to expire in February 2021.
That would be a mere weeks after the next presidential inauguration. As NPR alarmingly put it this week: "The world's two nuclear superpowers have never unleashed their atomic arsenals against one another, but two longstanding agreements that have helped keep the United States and Russia from doing so now appear to be on the verge of collapse."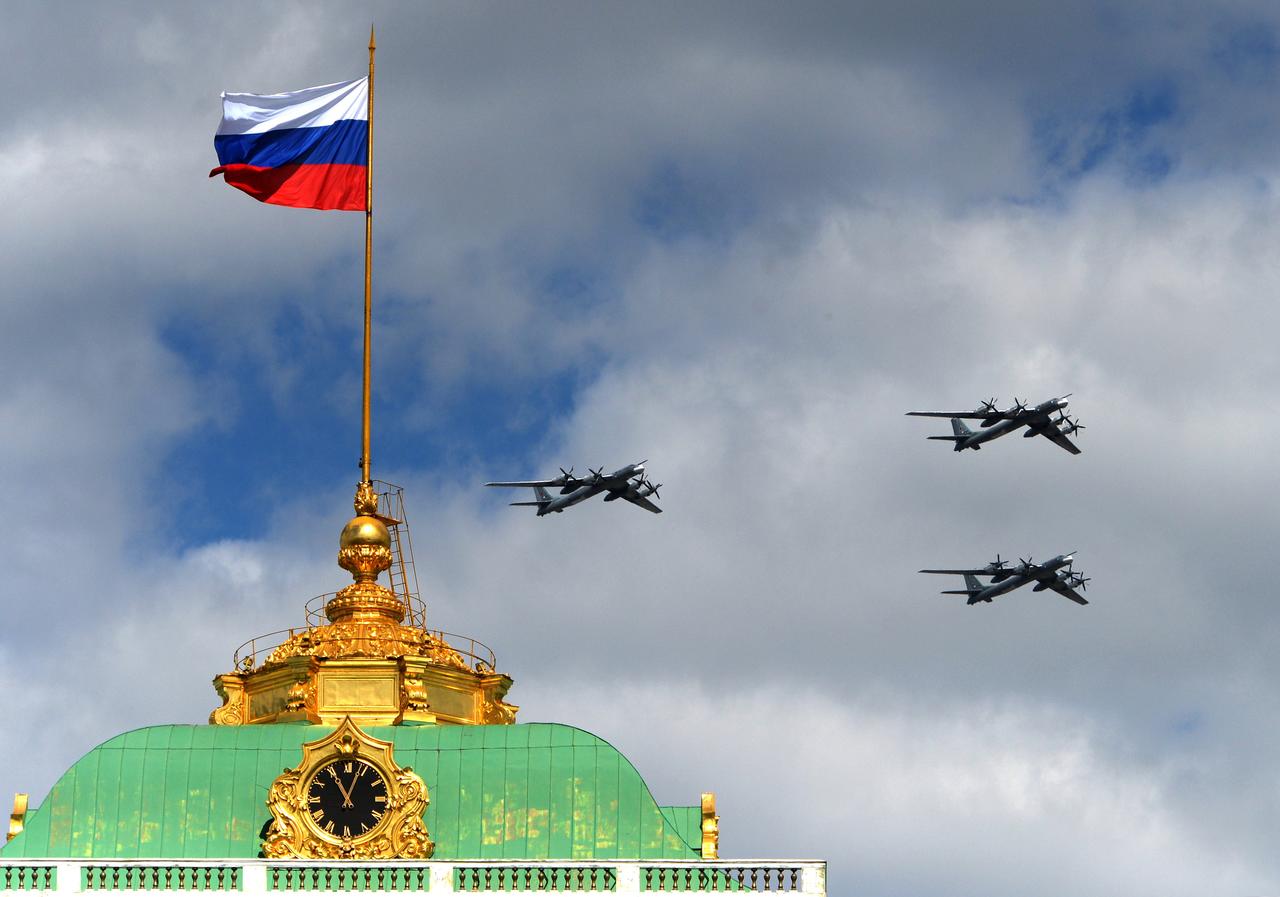 By all appearances President Trump is ready to let it die:
President Trump and his aides have signaled repeatedly that he intends to let it expire unless it can be broadened to include other nations with strategic weapons, chiefly China.

But the Chinese are not interested – their arsenal is far smaller and they have shown no interest in negotiating a nuclear weapons deal. Mr. Trump's insistence on including other nations, including China, in a renegotiation has largely been seen as a move to kill the treaty, which was negotiated by President Obama.

President Vladimir V. Putin's government has said that Russia hopes to renew or revise the treaty – but that the negotiations to revise it would have to begin immediately.
Moscow has recently signaled its position that it's already too late to work out a new accord, or extension of New START, also given Russia says it's unsure who on the Washington side will be tapped to continue any potential negotiations. 
"The ball is now in the Americans' court," Russian Foreign Ministry spokesman Vladimir Leontyev told reporters late last week. "We are looking forward to their decision and to them saying who will represent them and when we can resume our discussions on strategic stability issues."
And as we reported early last month, the White House is expected to also ditch 'Open Skies' agreement, which Trump has signaled he considers obsolete. This also after the US pullout of the Intermediate-Range Nuclear Forces Treaty (INF).
The 'Open Skies' treaty which the US signed in 1992 and went into effect in 2002 is the agreement which allows Russian surveillance planes to occasionally fly over the heart of North America. The post Cold War treaty allows its 34 member states to conduct short-notice, unarmed observation flights to monitor other countries' military operations in mutual verification of arms-control agreements. 
Pressure is building for Trump to pull the plug, as NPR notes further: "Last week two of the Open Skies pact's harshest congressional critics, Sens. Ted Cruz, R-Texas, and Tom Cotton, R-Ark., introduced a Senate resolution demanding the U.S. ditch the treaty."
These treaties are designed to prevent the kind of Cold War arms race which nearly took the world to the brink of nuclear annihilation, thus many analysts fear once removed there's no putting the lid of a major arms race back on. 
As The American Conservative's Daniel Larison recently observed, "Refusing to renew the treaty is the same as killing it, and the US will be to blame for the collapse of the last limits on the biggest nuclear arsenals on earth."