---
"October Surprise" - Satellite Images Suggest North Korea Preparing Ballistic Missile Test 
While Sino-US relations are set to dominate the Southeast Asia summit on Wednesday, foreign ministers of ten Southeast Asian countries could discuss the recent North Korean ballistic missile activity that suggests a launch could be nearing.
New commercial satellite imagery of North Korea's Sinpo South Shipyard, first revealed by the Center for Strategic and International Studies (CSIS), shows the rogue nation could be preparing to test-fire a Pukguksong-3 submarine-launched ballistic missile (SLBM) from a submersible test stand barge.  
CSIS wrote, "activity is also noted around the static test stand on the south side of the Sinpo South Shipyard where vehicles or equipment appear to be positioned around the rail-mounted service stand and test stand strong arm (used to raise a launch tube or missile into the vertical position for testing). Similar activity has been seen in the past, both for maintenance and before ejections tests."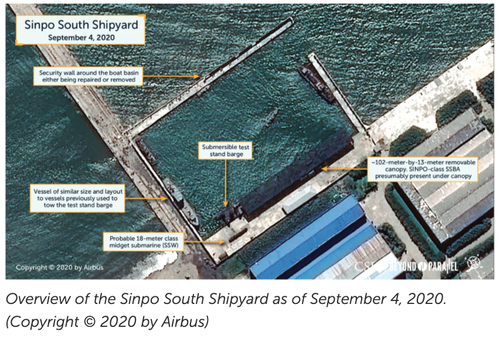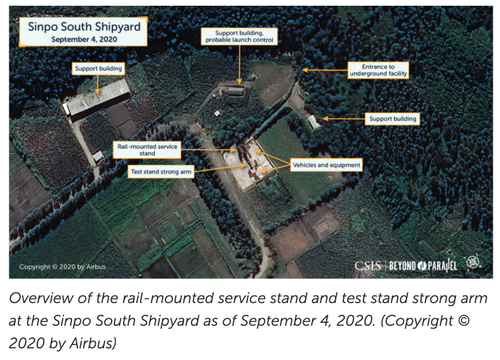 The U.S. think tank said satellite images are "suggestive, but not conclusive, of preparations for an upcoming test" for an SLBM. 
"Such a forthcoming test would support escalating speculation that North Korea has been making advances in both ballistic missile and SLBM development during the past year and plans to demonstrate these new capabilities around the time of either its national Foundation Day on September 9th or the Korean Workers' Party Foundation Day on October 10th, CSIS said. 
North Korea successfully conducted an underwater launch of its Pukguksong-3 on Oct. 02, 2019, as part of a defensive maneuver to combat external threats. 
CSIS noted an "October Surprise," one where North Korea could launch a ballistic missile ahead of the U.S. presidential elections. 
"These apparent launch preparations might indicate the highly-speculated "October Surprise," which would be consistent with Beyond Parallel historical data that shows heightened provocations around U.S. presidential election years," CSIS said. 
Such a test would highlight the lack of progress between the Trump administration and North Korea in the denuclearization of the Korean Peninsula. 
News of the activity has undoubtedly put Southeast Asian leaders and Washington on alert for a possible "October Surprise."