---
Colorado Confirms 1st Case Of "Mutant" COVID; California Extends Lockdown Order: Live Updates
Summary:
Colorado finds first confirmed case of British variant in the US
Biden warns vaccinations falling behind, pandemic will get worse
California extends stay-at-home order as LA outbreak worsens
Premier League mulls 2-week shutdown after worst rash of COVID outbreaks
Russia strikes deals to sell more vaccines to Argentina, Venezuela
Dr. Fauci complains about lagging vaccinations in US
Parts of Beijing locked down for first time since July
Data delays continue in US
Global cases near 81.5MM
Arizona sees record daily deaths
Ireland weighs even tighter restrictions
Netherlands outbreak slows
"Limited" vaccine doses allocated to House members
* * *
Update (1645ET): Colorado Gov. Jared Polis has just unveiled the first confirmed case of the new UK variant in the US.
Today we discovered Colorado's first case of the COVID-19 variant B.1.1.7, the same variant discovered in the UK.

The health and safety of Coloradans is our top priority and we will monitor this case, as well as all COVID-19 indicators, very closely. pic.twitter.com/fjyq7QhzBi

— Governor Jared Polis (@GovofCO) December 29, 2020
It's worth pointing out that everybody from Dr. Scott Gottlieb to Dr. Fauci has been warning that the variant has probably already been here for a while.
But don't worry, all the vaccine makers are insisting that their product will work just as well against the variant, which - according to the WHO - is no more dangerous than COVID.
* * *
Update (1355ET): As expected, the theme of Joe Biden's speech Tuesday about the COVID-19 outbreak mostly echoed talking points put out there by Dr. Fauci and other government scientists and advisors to the Obama team.
Biden warned the American vaccination effort is falling behind, and that the pandemic is going to get worse before it gets better.
Then the commentary turned to money: As lawmakers fight over stimulus benefits, Biden is warning that the US may need tens of billions to finance testing efforts and other programs to mitigate a worsening outbreak.
* * *
Update (1540ET): With LA cementing its spot as America's new COVID 'epicenter', California is reportedly following through on plans to extend state-mandated stay at home orders in Southern California, according to the LA Times.
Restrictions are also being extended in the San Joaquin Valley.
Here's more from the LAT:
Strict limitations on businesses and activities will remain in place throughout Southern California for the foreseeable future as COVID-19 patients continue to flood the region's healthcare system.

While not unexpected, Tuesday's extension of the regional stay-at-home order for both Southern California and the San Joaquin Valley underscores the state's precarious pandemic position.

California on Monday again recorded its highest number of new coronavirus infections in a single day, with 66,811. Though that tally included a backlog from the long Christmas weekend, during which many counties did not issue reports, officials have said they expect in the coming weeks, there will be another surge in new infections stemming from gatherings and travel over the winter holidays.

Any significant spikes in coronavirus cases, experts warn, will invariably trigger a corresponding increase in the number of people needing to be hospitalized two to three weeks later. Hospitals statewide are already caring for more than 20,000 coronavirus-positive patients, the greatest number since the pandemic began.
According to the state-defined Southern California and San Joaquin Valley regions have been under the latest stay-at-home order since Dec. 6. Those regions cover a combined 23 counties that are home to the bulk of California's population: Imperial, Inyo, Los Angeles, Mono, Orange, Riverside, San Bernardino, San Diego, San Luis Obispo, Santa Barbara, Ventura, Calaveras, Fresno, Kern, Kings, Madera, Mariposa, Merced, San Benito, San Joaquin, Stanislaus, Tulare and Tuolumne.
* * *
Update (1300ET): With the UK reporting a record jump in COVID cases (marking the highest daily tally since the outbreak began and the first time a daily number has topped 50K) on Tuesday, the Telegraph has just reported that the Premier League is mulling a two-week shutdown after the biggest outbreak to rock the UK football community yet.
With 53,135 new cases today. The figures show a 20% increase on the previous daily record which was set on Monday. It was reported earlier that the latest round of Premier League testing found 18 people had the virus - the highest tally yet.
The Telegraph reports that the Premier League clubs have discussed a two-week "cooling-off" break for next month over fears of COVID-19 outbreaks causing chaos. Some top-flight chairmen have held informal talks after an outbreak in Manchester City's squad caused their game with Everton to be called off on Monday night, with fears more will follow.
In other news, Russia has just signed a deal to sell 10MM doses of its "Sputnik 5" vaccine to Venezuela not long after striking a similar deal with Argentina.
* * *
As the haggling over the $2K stimulus check continues to occupy headlines in the US, Dr. Fauci on Tuesday reiterated his warnings about January being even worse than December in terms of the severity of the COVID outbreak, taxing hospital staff already stretched to the breaking point in places like LA.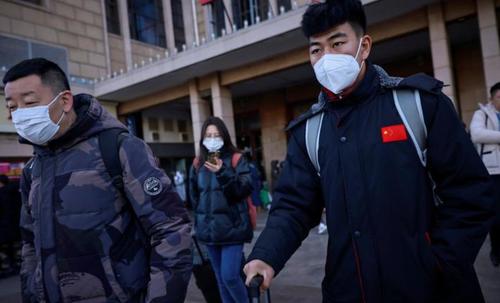 Dr. Fauci also pointed out in an interview that Operation Warp Speed is on track to miss its year-end vaccination target by a massive margin (with roughly 2.13MM doses administered in the US, we're on track to see just 10% of the 20MM goal). He told CNN that he had hoped more Americans would have been vaccinated by now.
Data from across the US remained incomplete for yet another day, as various states struggled to catch up with holiday-related delays.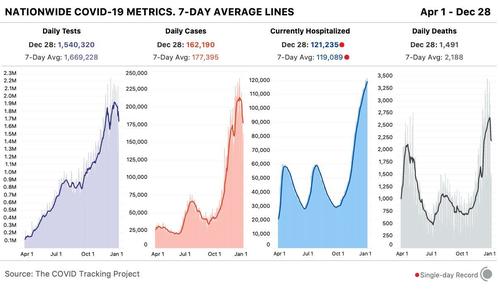 According to the COVID Tracking Project, over the next couple of days, states will catch up on some reporting, but we're unlikely to see data return to normal for quite some time.
Globally, the world has confirmed just under 81.5K cases, according to Johns Hopkins, while the official death toll has reached 1.778MM. More than 4.6MM doses of the Pfizer and Moderna vaccines have been doled out internationally, along with the official vaccination numbers from Russia and China (though China is believed to have quietly vaccinated millions under accelerated emergency-use measures).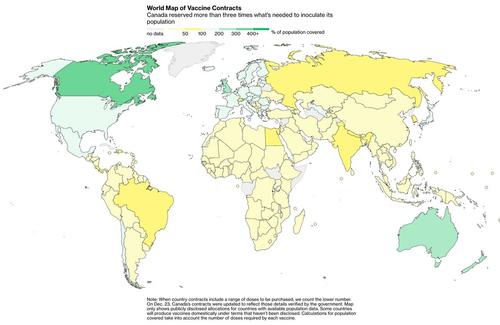 NYC has vaccinated nearly 70K people,
On the China front, what started as enhanced travel restrictions has escalated in Beijing on Tuesday amid whispers about another wave of outbreaks in China.
Yesterday, footage purporting to show health workers spraying disinfectant in Dalian helped to stoke the rumors on western social media.
CHINA: New video from the city of Dalian spreading on social media pic.twitter.com/0XztpLikyD

— Norbert Elekes (@NorbertElekes) December 28, 2020
But just a few hours ago, as night spreads across China, reports emerged that 10 areas of Shunyi district in the Chinese capital were sealed off on Tuesday after seven native COVID-19 cases were recorded. The alarming spike in "native" (as opposed to "imported") cases has inspired the biggest lockdown in the capital since July. Xinhua previously reported that more than 1MM people in the city were tested Monday during a mass-testing campaign.
In what appeared to be another attempt to distract from this latest outbreak, Chinese state-backed media reported that traces of the virus had been discovered on the packaging of meat shipped from Mexico. China has repeatedly circulated reports exaggerating the prospects of contaminated foreign meat and fish.
Over in Europe, as the first week of EU vaccinations continues, Brussels has agreed to purchase an additional 100MM doses of the vaccine developed by Pfizer and BioNTech.
We decided to take an additional 100 million doses of the #BioNTech /@Pfizer vaccine, which is already being used to vaccinate people across the EU.

We will therefore have 300 million doses of this vaccine, which was assessed as safe and effective.

More vaccines will follow!

— Ursula von der Leyen (@vonderleyen) December 29, 2020
Here's some more news from Tuesday morning:
* * *
One more note on the vaccine front: In the latest blow to vaccine credibility in Europe, thee European Medicines Agency is reportedly planning to delay approval of the AstraZeneca-Oxford vaccine, claiming that it hasn't received enough information to evaluate it properly.