This might come as a surprise to the broader American public and a mainstream media which has largely ignored recent escalating events in Libya, but guess who's back?
"The Donald Trump administration is seeing a "small" resurgence in the Islamic State's numbers in Libya since strongman Khalifa Hifter began a bloody march on the capital Tripoli more than two months ago, the Pentagon's second-ranking military official said" reports Al-Monitor's Pentagon correspondent.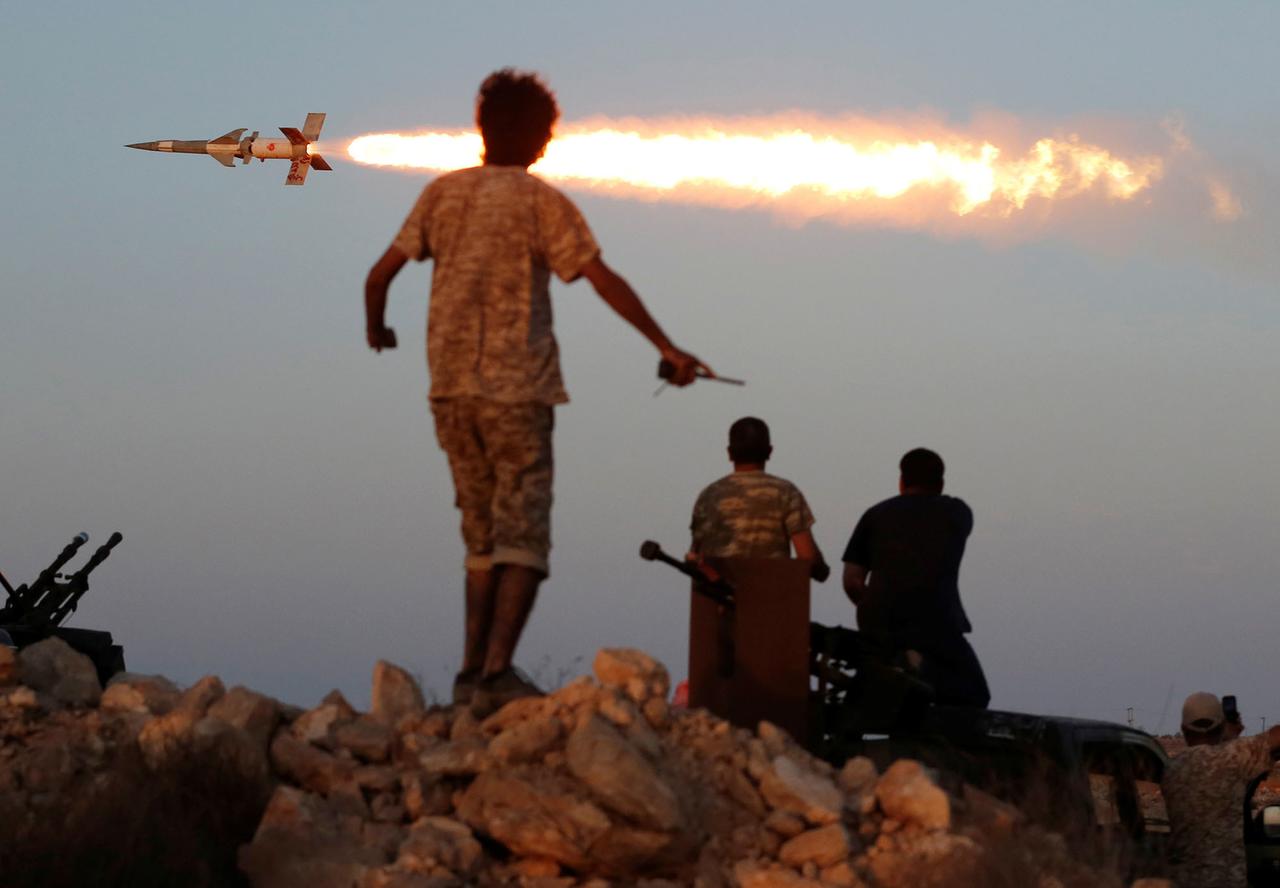 The Pentagon official, Vice Chairman of the Joint Chiefs of Staff Paul Selva, described the currently stalemated fight for Tripoli between Benghazi-based Gen. Khalifa Haftar and the UN-recognized and Turkey-backed GNA in the capital as giving breathing space for the Islamic State's return to the country.
Within the past three years, amid the chaos in the wake of the US-NATO 2011 war which toppled Gaddafi, ISIS actually had a stronghold in the coastal city of Sirte before being booted by US-backed Libyan forces. 
But now, as General Paul Selva explains: "Because they're now going after one another in the capital, it's actually taking their attention off of IS and we've seen a small resurgence of those [IS] camps in the central region." Alarmingly, per Al-Monitor's report, this gives an opening for ISIS to become a "third party" in the war:
US troops helping to fight IS in Libya left the country in April as security conditions deteriorated. Selva said he worried about IS becoming a "third party in the fight in Libya."
These dire statements also follow on the heels of US ally King Abdullah of Jordan warning while attending a NATO conference in Belgium that ISIS is indeed on the rise in Libya and now sits closer than ever to Europe's shores. He specifically identified Turkey's efforts to transfer Syrian 'rebel' militants from FSA factions to Libya as potentially fueling the crisis.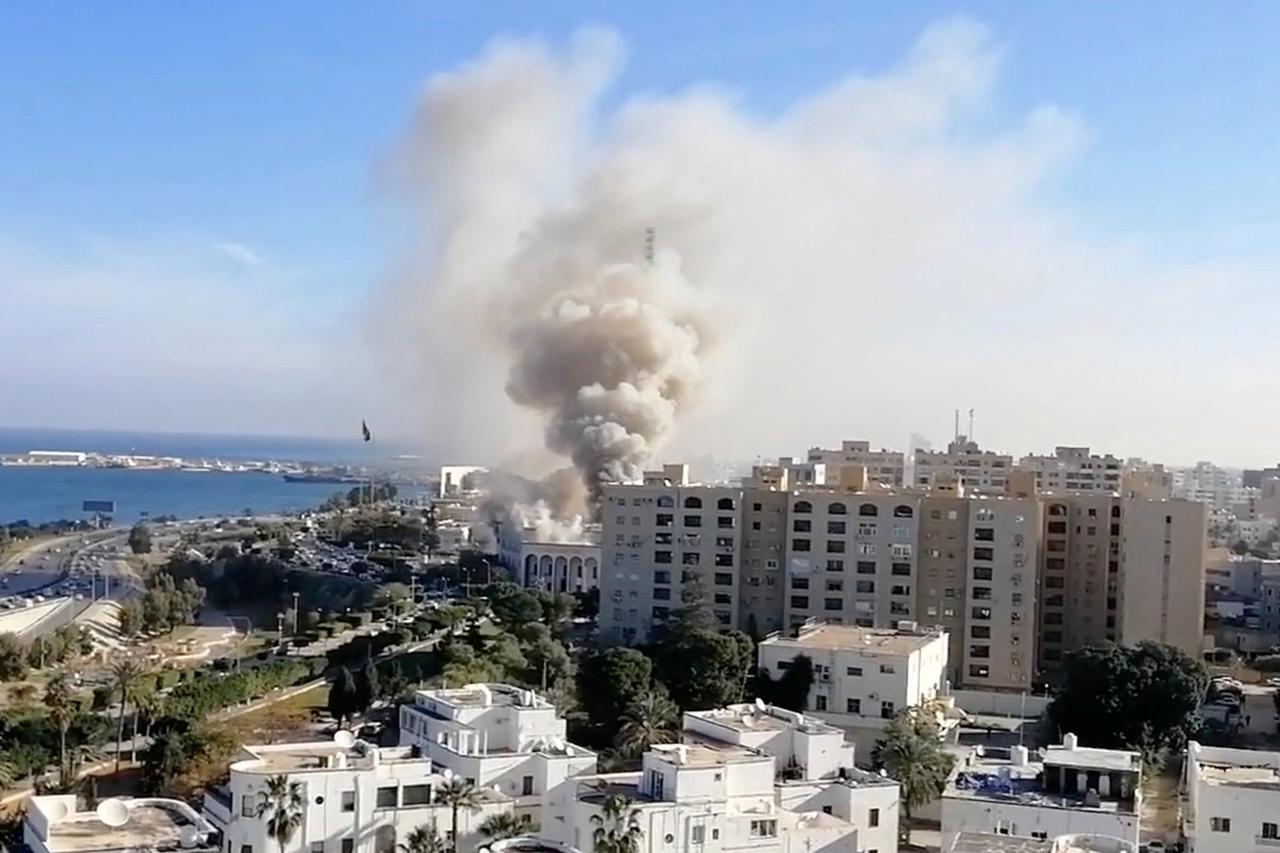 New reporting in The Guardian confirms that some two thousand Syrian militants are already en route with Turkish military support:
Two thousand Syrian fighters have traveled from Turkey or will arrive imminently to fight on the battlefields of Libya, Syrian sources in all three countries have said, in an unprecedented development that threatens to further complicate the north African state's intractable civil war.

The deployment came after Turkey agreed last month to come to the aid of the Libyan prime minister, Fayez al-Sarraj, who is backed by the UN, in the face of a months-long campaign by his rival, the warlord Khalifa Haftar.
We previously described this as a jihadists and arms "rat line" in reverse of sorts. It must be remembered that both Turkish and US intelligence oversaw the transfer of both heavy weaponry and jihadist fighters to Syria from already war-torn Libya for the purpose of toppling Assad in the early years of the Syrian war. It's just now the jihadist pipeline across the Mediterranean has been reversed. 
Exclusive: 2,000 Syrian fighters deployed to Libya to support government

Anti-Turkish sentiment could grow after Ankara agrees to help fight against insurgencyhttps://t.co/8JMFySuBGH

— Ahmet S Yayla (@ahmetsyayla) January 15, 2020
The Guardian report also details that the Syrian mercenaries are getting paid significant sums via Turkish state coffers to deploy in support of the Tripoli government, which Ankara has long backed against Haftar: 
The fighters have signed six-month contracts directly with the UN-backed Government of National Accord (GNA), rather than with the Turkish military, SNA sources said, for $2,000 (£1,500) a month – a vast sum compared with the 450-550 Turkish lira (£52-£72) a month they earn in Syria. All have been promised Turkish nationality, a carrot Ankara has used to cajole fighters in brigades on its payroll for several years.
And at least four Syrian FSA militants have already died during recent fighting in Libya:
Turkey is also paying medical bills for injured soldiers and is responsible for repatriating the dead to Syria. At least four Syrians have died in Libya already, the Guardian can confirm...
Though again long ignored in the media (which has by and larged "moved on" after Obama and Hillary's so-called "liberation" of the country from Gaddafi), the Libya War 2.0 is set to possibly be 2020's biggest conflict alongside the potential for the Iran situation to explode further. 
* * *
"We came, we saw, he died!"... Thanks Hillary.