---
Pentagon Walks Back Claim It Killed Al-Qaeda Leader In Syria
Authored by Dave DeCamp via AntiWar.com,
US military officials are walking back claims that a drone strike Central Command (CENTCOM) launched on May 3 in northwest Syria killed a senior al-Qaeda leader after evidence emerged that a civilian was killed.
When the strike was first launched in Syria's northwest Idlib province, reports immediately emerged that the strike killed a sheep herder with no ties to any militant groups. The Associated Press spoke with family members and neighbors of the victim, Lotfi Hassan Misto, who insisted he was innocent.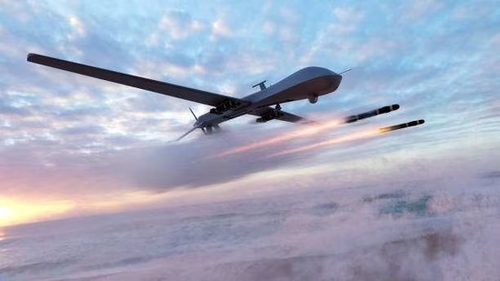 According to The Washington Post, Misto was a 56-year-old father of 10, and the paper spoke with terrorism experts who said it was unlikely he was affiliated with al-Qaeda. 
The operation was overseen by U.S. Central Command, which claimed hours after the strike, without citing evidence or naming a suspect, that the Predator drone strike had targeted a "senior Al Qaeda leader." But now there is doubt inside the Pentagon about who was killed, two U.S. defense officials told The Washington Post.
"We are no longer confident we killed a senior AQ official," an unnamed military official told the Post. Another official claimed the person they killed was al-Qaeda but offered no evidence.
"Though we believe the strike did not kill the original target, we believe the person to be al-Qaeda," the official said.
CENTCOM's initial press release on the strike did not name the person they killed. Since then, the command has refused to share any details of the operation or say why they could have targeted the wrong person.
The US military is notorious for undercounting civilian casualties or lying about them. The Pentagon is also known for investigating itself and finding no wrongdoing, even in instances of significant civilian deaths, such as the August 2021 Kabul drone strike that killed 10 civilians, including seven children.
Loading...