---
Peru Is Running Out Of Prison Space For Convicted Ex-Presidents
Last week, the US State Department authorized the extradition of former Peruvian President Alejandro Toledo, after his home country has long sought to try him on corruption charges. The 76-year old has resided in the US since he left office in 2006. He's since been under US house arrest, and is the latest in a long line of Peruvian leaders who have faced corruption charges.
But Alejandro's return to Peruvian custody has sparked concerns over where to house him, given that a special prison built for disgraced former presidents has already run out of space.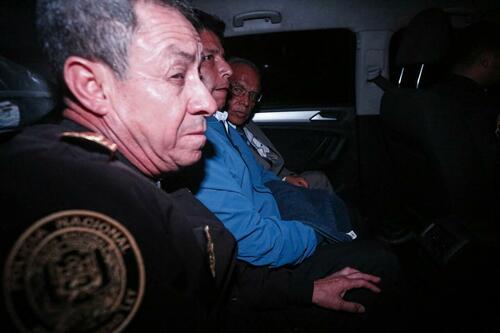 There are so many ex-presidents behind bars, that there's literally no more space to put them in specialized units, away from general population inmates. 
As Bloomberg points out, every single Peruvian president who has held office since 1990 has been in jail, or is in jail currently, or has been slapped with a detention order, equaling six total.
According to Bloomberg, "The Barbadillo jail on the outskirts of Lima is currently occupied by former president Alberto Fujimori, held there since 2007 over death squad killings and corruption, and Pedro Castillo, who attempted a coup in December." 
And now with Alejandro headed there, "Adding a third presidential inmate would exceed the two-person capacity stated in documents published by prison authority INPE."
The presidential jail was previously home behind bars for other famous (or infamous) heads of state as follows: 
In addition to Fujimori, Toledo and Castillo, three other ex-presidents have faced detention orders. Ollanta Humala, who governed between 2011 and 2016, was in Barbadillo over allegations that Odebrecht had illegally financed his presidential campaign.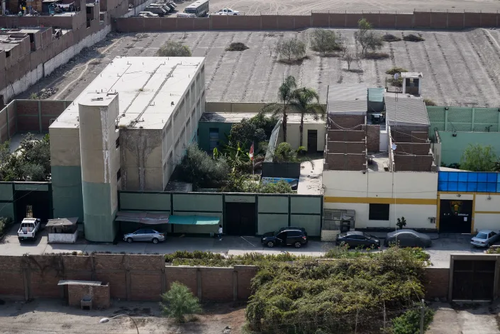 And further, "In 2019, former President Pedro Pablo Kuczynski was arrested over alleged ties to the same builder, but was ultimately put under house arrest due to health issues."
Alan Garcia, who was President of Peru for two non-consecutive terms from 1985 to 1990, and from 2006 to 2011, killed himself when he was served a preliminary arrest warrant notifying him he was headed to jail. Based on these past stats, it's almost certain at this point that if a person becomes Peruvian president, future jail time awaits them.
Loading...