---
Poland Demands Answers After 'Gift' Police Chief Received From Ukraine Officials Exploded
Poland's police chief Jaroslaw Szymczyk was hospitalized after a "gift" package that he received exploded, according to international reports, after a recent string of similar exploding mail and package incidents across Europe believed related to the war in Ukraine. 
On Thursday Poland's Interior Ministry confirmed, "Yesterday at 7:50 a.m., an explosion occurred in a room adjacent to the office of the Police Chief." It's said that Szymczyk only sustained minor injuries. "During the Police Chief's working visit to Ukraine on December 11-12 this year, where he met with the heads of the Ukrainian Police and Emergency Situations Service, he received some gifts, one of which exploded," the statement detailed.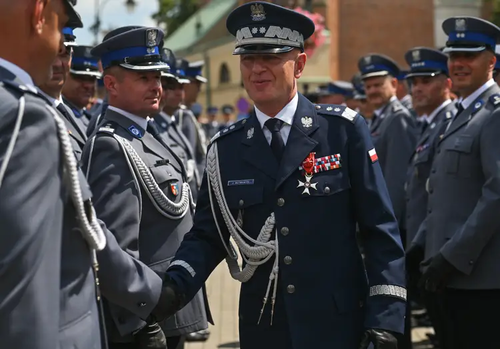 But that's precisely what's different and more bizarre about this case, compared to the anonymous threatening packages and in some cases mail bombs which have been sent to embassies and consulates in Europe over the past month which authorities have been scrambling to track down: the exploding "gift" actually came from one of the heads of the Ukrainian services, according to the Polish government. 
"As a result of the explosion, the Commander suffered minor injuries and has been in the hospital for observation since yesterday," the ministry followed with.
Initially Polish investigators didn't reveal precisely what the gift was, leaving open the question of whether the Ukrainian side had intentionally given him an 'exploding gift'.
However, follow-up reports in Polish media said that it was a grenade launcher, thus it appears to have been an accident based on faulty or volatile munitions - or else Polish police may have been handling the weapon improperly indoors. Polish outlet Wyborcza reported [machine translation]:
According to unofficial reports, the cause of the explosion was the launch of a grenade launcher, which was kept in the "secret room" mentioned by the spokesman. There is no certainty as to the cause of the accident, but according to information from one of the people who had access to the scene, the police officers sitting in the room were playing with the grenade launcher.
But that's just one likely explanation of the incident. Speculation has abounded given how vague all of the initial Polish Interior Ministry statements were. 
The gift in question?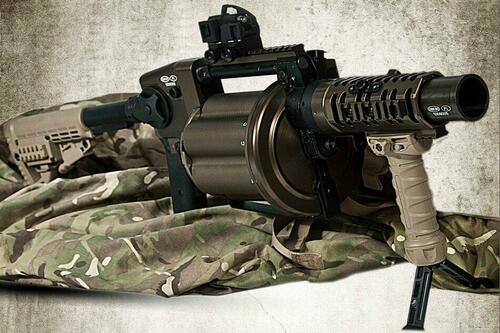 There was reportedly significant damage to the ceiling and floor of the room where the explosion occurred. What continues to make the circumstances strange, however, is that Polish authorities are still demanding the Ukrainian side to "provide relevant explanations" over the 'gift' and why it exploded.
Loading...