---
Poland Seizes Russian School, Kremlin Vows Retaliation For "Blatant Violation"
Moscow is furious after on Saturday Polish police reportedly raided a Russian school attached to the Russian embassy in Warsaw and took it over. School staff were then given hours to pack up their things and vacate the building, according to RIA Novosti, following local authorities bursting into the grounds using a crow bar.
Polish Foreign Ministry spokesman Lukasz Jasina said the state was enforcing a court ruling over the building building which says it was "illegally leased by the Russian embassy for years." Thus Poland is asserting that the building and school isn't protected under diplomatic status, which Moscow disputes.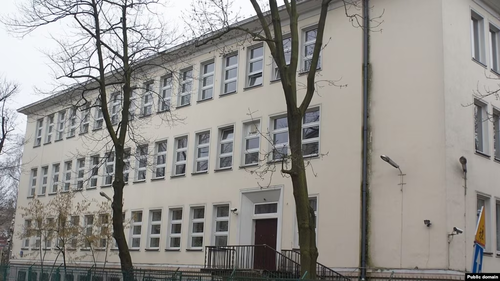 Russia's foreign ministry blasted the "hostile actions" of Polish authorities which are a "blatant violation" of official Russian diplomatic property.
"Such an impudent step by Warsaw, which goes beyond the framework of civilized interstate communication, will not remain without our harsh reaction and consequences for the Polish authorities and Poland's interests in Russia," the ministry stated.
"We view these new hostile actions of the Polish authorities as a flagrant violation of the 1961 Vienna Convention on Diplomatic Relations and an attempt against Russian diplomatic real estate in Poland," it continued.
"Official Warsaw has been violating the law for many years: international legislation, bilateral agreements, domestic legislation. Behaves defiantly and unlawfully. What can be described in one word – provocation," the ministry said, vowing a severe response.
Employees of the school at the Russian embassy in Poland, which was raided and seized by Polish police today, packing their things to the tune of "Farewell of Slavianka" pic.twitter.com/sjCD0KGGqL

— Russians With Attitude (@RWApodcast) April 29, 2023
But Polish foreign ministry spokesman Lukasz Jasina retorted that Warsaw authorities are fully within their rights and are enforcing Polish law.
"Our opinion, which has been confirmed by the courts, is that this property belongs to the Polish state and was taken by Russia illegally," he said.
Loading...