---
Pompeo To Essentially Call For 'A People's Uprising' In Communist China
Secretary of State Mike Pompeo is about to apply the Syria-Iran-Venezuela model to China.
But unlike these countries, which in recent years have seen US-backed covert proxy war operations attempt to foment 'mass uprisings' leading to regime change, it's likely to produce little effect on the ground, other than further enraging Beijing.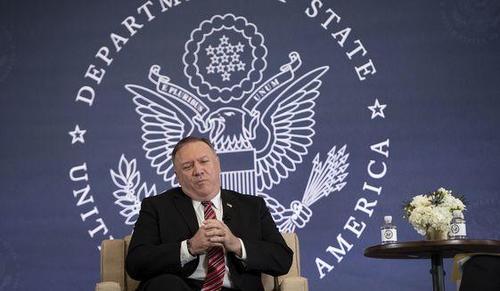 The WSJ, which has seen a copy of the State Department speech to be delivered Thursday afternoon, describes that it more or less calls for a people's uprising in Communist-run China: 
Mr. Pompeo says Chinese leader Xi Jinping is a "true believer in a bankrupt totalitarian ideology." Mr. Pompeo stops shy of explicitly calling for regime change, urging allied countries and the people of China to work with the U.S. to change the Communist Party's behavior.
And more:
The Communist Party "fears the Chinese people's honest opinions more than any foreign foe," Mr. Pompeo plans to say in the speech at the Richard Nixon Presidential Library and Museum. The U.S. "must also engage and empower the Chinese people," Mr. Pompeo says, according to the draft.
The speech is entitled "Communist China and the Free World's Future" and promises to be the most fiery yet, after a series of top officials as well as senators like Marco Rubio, have lambasted China's theft of trade secrets and coronavirus research.
Pompeo also recently vowed in an interview, "Look, the American people are not going to allow our economic work, our talent to be stolen by the Chinese Communist Party."
After this week the FBI said the Chinese government is acting like "an organized criminal syndicate" for widespread cyber theft and hacking of American trade secrets as well as coronavirus research, State Department spokesperson Morgan Ortagus said earlier in the day Thursday it's estimated that China stole at least $1 billion total in research from the United States.
Amazingly, stocks have thus far ignored the growing all-out diplomatic war between Washington and Beijing, but that could change by the day's end, depending perhaps on just what is layed out in the Secretary of State's impeding address.