---
Priest Killed In Lyon As France Rocked By 3rd Terror Attack This Month
Another terror attack has apparently been carried out in France, the third in two weeks and fourth in 2 months, leaving a Greek Orthodox Priest dead.
The AFP reported that the priest was shot at a Greek Orthodox church in Lyon. He was shot with a sawed-off shotgun, according to reports, which means the attack was likely a gruesome scene.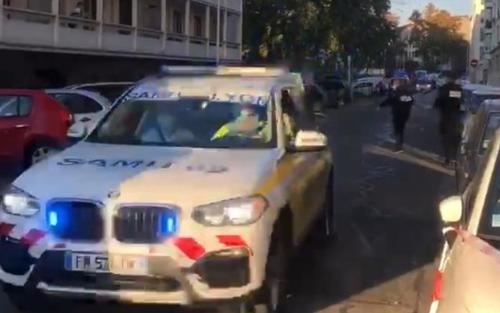 The alleged perpetrator of the attack is on the run. France is already on its highest terror alert due to the two other terror attacks, which both involved knives, and one of which was also carried out in a church.
In a tweet sent minutes ago, the Ministry of the Interior warned citizens that an incident was underway in the 7th arrondissement in Lyon.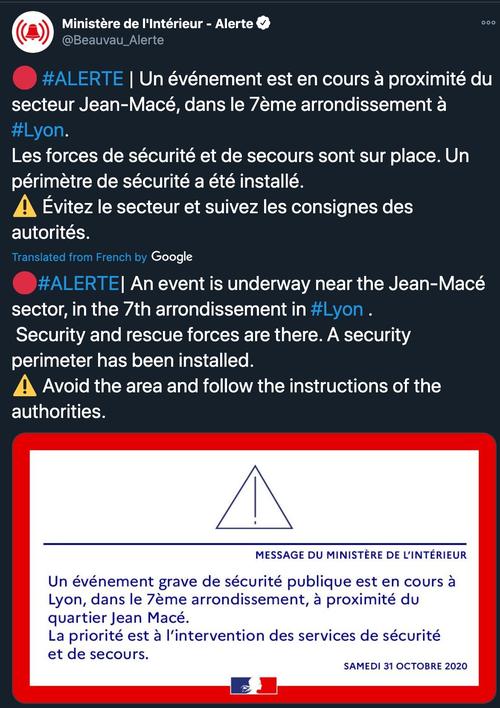 French President Emmanuel Macron reportedly infuriated Muslims around the world when he said he would defend the right to freedom of expression, including the right to show Charlie Hebdo cartoons of the Prophet Mohammad, a gesture that's considered serious blasphemy by the Islamic faith. A decision to share the cartoons in class as part of a discussion on freedom of expression led to the decapitation of teacher Samuel Paty by an 18-year-old Chechen national.
BREAKING - Massive manhunt for the terrorist who shot an Orthodox priest in a Greek church in #Lyon is now underway.pic.twitter.com/zBhYOzRNst

— Disclose.tv 🚨 (@disclosetv) October 31, 2020
A manhunt for the suspected terrorist is reportedly underway.