---
Prominent Pro-Kremlin Blogger Killed In St. Petersburg Cafe Bombing, 15 Injured
Russian state media is reporting that prominent pro-Kremlin blogger and war correspondent Vladlen Tatarsky has been killed in blast at a St. Petersburg cafe, which wounded at least six others. The number of injured soon climbed to 15 as emergency services flooded the scene.
Tass news was the first to report the explosion, after which multiple videos purporting to show the moment of the blast began circulating on social media. The location has been identified as the 'Street Bar' café in the historical city center on the Neva River bank, just across from the well-known Admiralty building.
The moment of an explosion in a cafe in St. Petersburg. Propagandist Vladlen Tatarsky held an event there. He is reportedly killed and six others were wounded. pic.twitter.com/lWijn522qN

— NOËL 🇪🇺 🇺🇦 (@NOELreports) April 2, 2023
While the cause of the blast is still being investigated, initial reports point to an improvised explosive device having been planted inside the cafe.
Tatarsky was holding some kind of public event there, and given he's a controversial figure, he appears to have been the target of the bombing. According to details in RT News:
A military correspondent and blogger, Vladlen Tatarsky (real name Maksim Fomin), was allegedly killed in the incident, RIA Novosti reported, citing emergency services. 

Tatarsky joined the Donbass militias back in 2014 in the wake of the Maidan coup in Kiev. He has since become known in Russia as a blogger and a correspondent reporting on the situation in the Donetsk and Lugansk People's Republics. Tatarsky also authored several books. 

According to Readovka news outlet, the man was holding a recital at the café that was rocked by the blast.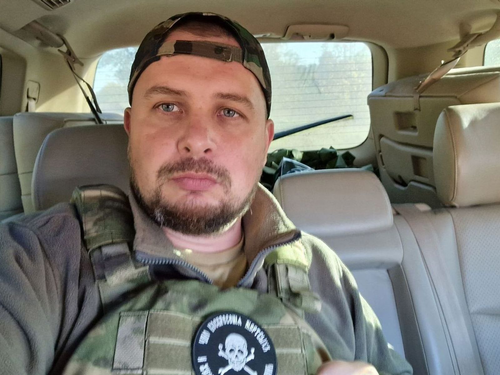 Further the state media report confirms that "An improvised explosive device was blown up near the stage in the cafe, emergency services report."
Russia: Explosion reported in cafe in St. Petersburg. 1 person killed, at least 6 more wounded https://t.co/ejKSxdghwC pic.twitter.com/k3pQFOW7JY

— Liveuamap (@Liveuamap) April 2, 2023
The rare attack in the heart of Russia's second largest city has the hallmarks of a political assassination, akin to the car-bomb killing of Darya Dugina last August, in an attack which may have been meant for her father Alexander Dugin. 
The Sunday cafe blast could be another covert operation deep inside Russia by Ukrainian partisans, after a series of bolder and bolder cross-border terror incidents, which the Kremlin as well as President Vladimir Putin have condemned, promising to escalate the war in response.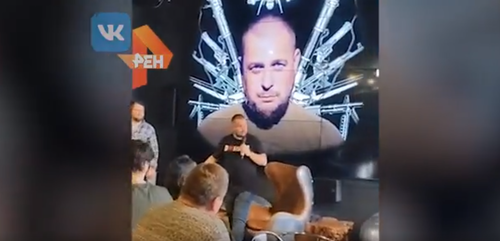 Unverified reports say a bomb may have been hidden inside a gift that Tatarsky was handed.
Video showing the moment Tatarsky is handed a figurine which the Russians claim was packed with explosives. pic.twitter.com/zQaUv1QFn8

— doge (@IntelDoge) April 2, 2023
In the coming days Kremlin officials are likely to address the assassination of the journalist and controversial political commentator directly.
Loading...