A proposed US-Israeli defense treaty is gaining steam after a meeting between Israeli Prime Minister Benjamin Netanyahu (currently representing an 'interim' government) and US Secretary of State Mike Pompeo in Lisbon this week.
Speaking of the controversial defense pact, Netanyahu told reporters of the Wednesday discussion: "The meeting with Pompeo was critical for Israeli security," and added, "We agreed to promote a defense pact."
However, such a controversial pact wold have a long way to go in the domestic politics of both nations, considering it would commit the United States to war to defend Israel. This also at a time when Israel has frequently attacked what it deems 'Iranian targets' inside Syria and Iraq in what both countries have condemned as acts of brazen aggression.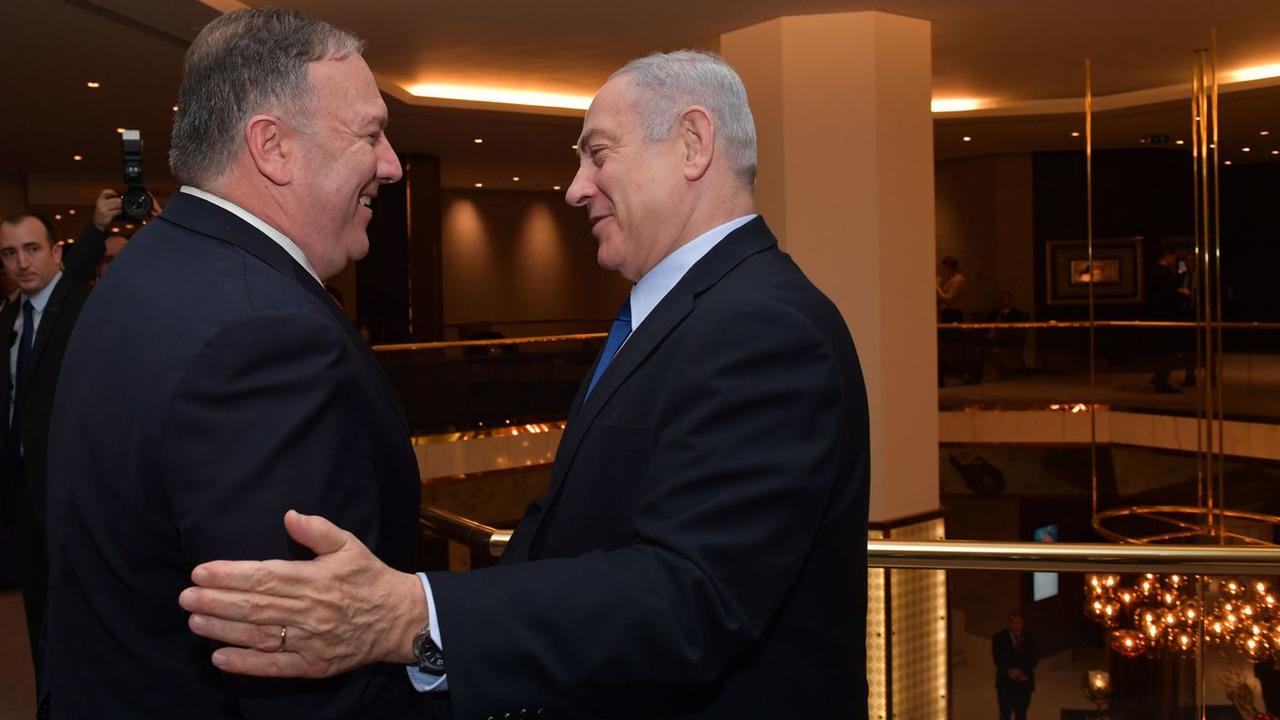 Senator Lindsey Graham has been its biggest and most outspoken Congressional supporter, telling a pro-Israel conference last month, "My hope is that we can draft a mutual defense agreement that is consistent with Israel's ability to defend herself, consistent with the United States' strategic interest – which is to make sure that our No. 1 ally in the region doesn't go by the wayside."
But the proposal is currently having a more direct impact on Israeli politics, given that opposition rival to Netanyahu, Blue and White chairman Benny Gantz, has vehemently opposed it amid stalled power-sharing negotiations which could send Israelis to the polls for a third time within a year. The opposition says such a defense pact is an invitation for Washington to meddle in Israeli affairs. 
Netanyahu has sought to deflect these criticisms, saying, "We will do it with full cooperation with the IDF and security forces and ensure total freedom of action for the US and the IDF." He has also vowed to "increase the pressure on the Iranians". Axios reports of the outcome to Wednesday's meeting further:
Netanyahu said he and Pompeo agreed to promote the issue moving forward. He said he will have to check if it is possible to legally sign a defense treaty with an interim government in place. Netanyahu said he will ensure the defense treaty will not limit the Israel Defense Forces' freedom of operation.
Given the Trump Administration has made its preference for Netanyahu clear from the start, it appears the embattled 'interim' prime minister is touting the defense pact as key reason why he needs to remain in power. 
Few details have been revealed in terms of what the defense pact would contain, but it's clear that the potential for committing the US to more 'endless wars' in the Middle East would significantly increase.