---
Republicans Accuse Biden of 'Anti-Israel' Policies As Relations Hit Low Point
At a moment the relationship between the Biden White House and the Israeli government of Prime Minister Benjamin Netanyahu is continuing to deteriorate over what the US admin has called the latter's 'extreme' stances, Republicans have lashed out, charging Biden with 'anti-Israel' Policies.
Fourteen Republican US senators are holding up confirmation of State Department officials, they have announced, until the White House reverses its "antisemitic boycott of Israel".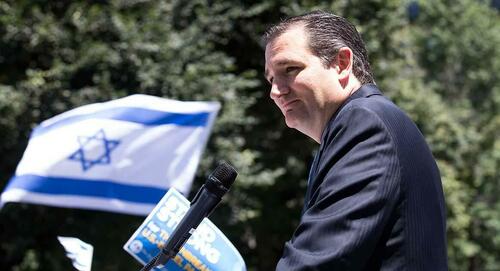 Republican Senators Lindsey Graham, Ted Cruz, Marco Rubio, James Risch, and Tom Cotton penned a letter addressed to Biden and Secretary Blinken which said, "It is untenable for State Department officials to continue testifying to Congress that they support the US-Israel relationship and then – once out of view – to push policies designed to undermine that relationship."
The Biden administration has recently made moves to in effect boycott Israeli goods and technology which are based in occupied West Bank locations. This as the president and his top officials have denounced Israeli settlement expansion.
Axios reported last month that the Biden administration "notified Israel two weeks ago that it was reimposing a ban that prohibits U.S. taxpayer funding from being used in any research and development or scientific cooperation projects conducted in Israeli settlements in the occupied West Bank, according to three U.S. and Israeli officials."
Further, Axios described, "The Biden administration's decision reverses a Trump administration policy from late 2020 that allowed U.S. taxpayer funding to be used for science and technology projects in the settlements for the first time since 1967."
The White House has also criticized Netanyahu's judicial overhaul initiative, which Israeli opponents as well as tens of thousands of Israelis who have taken to the streets say will destroy checks and balances and given the ruling far-right coalition unprecedented power over the judiciary.
The GOP Senators wrote further, "This guidance in particular puts Americans' safety, security, and prosperity at risk because it politicizes and undermines cooperation on science and technology, including in areas such as defense and medicine where also our Israeli allies have proven themselves critical partners." 
They are urging for the Biden administration to immediately repeal the policy and restore the Trump-era one.
Loading...