---
In Reversal, Finland Declares Readiness To Join NATO Without Sweden
Finland over the weekend declared a reversal of policy regarding its NATO membership applications, now saying it's ready to join the military alliance without Sweden, at a moment Turkey continues blocking Stockholm's bid.
Finnish Defense Minister Mikko Savola told The Associated Press at the Munich Security conference on Saturday that Finland still prefers to enter jointly alongside Sweden, but has now confirmed it won't delay if Turkey only approves Helsinki's membership.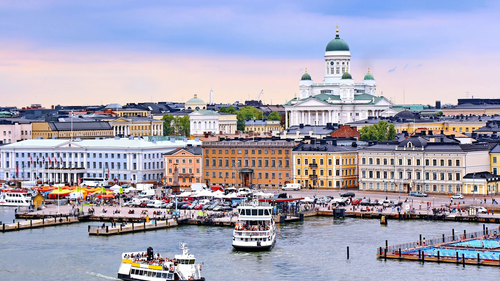 "No, no. Then we will join," Savola said in response to questions on delaying NATO membership to wait for Sweden. While stressing that Finland and Sweden cooperate closely, he acknowledged the issue remains in "Turkey's hands now."
The day prior, on Friday, Finnish President Sauli Niinisto similarly said for the first time very clearly, "If Turkey approves Finland's NATO application before Sweden's, Finland cannot do anything about it."
Finland's earlier stance going back to summer was to emphasize the joint bid nature of its NATO accession, but has since wavered in the wake of the Quran burning incidents in Sweden.
Turkey-Sweden relations last month hit a fresh low point after an incident where a copy of the Quran was burned in front of the Turkish embassy. "We condemn in the strongest possible terms the vile attack on our holy book," a Turkish Foreign Ministry statement said in response to the stunt by far-right activist Rasmus Paludan in late January.
Russian President Vladimir Putin said that if Finland joins NATO, Russia might take retaliatory steps. Finnish Prime Minister Sanna Marin is pushing ahead on NATO membership and said that her country does not make decisions based on fear. https://t.co/rLK80e4pV4 pic.twitter.com/rzfBlp1pE7

— 60 Minutes (@60Minutes) February 20, 2023
It came after months of Turkish pressure on Stockholm to crack down on Kurdish groups and anti-Erdogan protests. But Ankara has accused Sweden of providing police protection to allow anti-Erdogan protesters to burn the Quran, which initially happened in front of the Turkish embassy in Stockholm, with follow-up incidents in the weeks after.
Loading...