---
Russia Briefly Detains Ukrainian Diplomat On Spy Charges, Orders Expulsion
Yet another major crisis has erupted between Russia and Ukraine, this time involving the brief detention of a Ukrainian diplomat over accusations of spying. 
"Ukraine's foreign ministry said Saturday that Russia briefly detained one of its diplomats in St Petersburg, marking the latest instance of tension between the two countries," The Hill reports Saturday morning. 
The diplomat, identified as Oleksandr Sosoniuk was taken into custody by Russia's FSB security service shortly after meeting with a Russian citizen. Sosoniuk is being accused of attempting to gain classified information from Russian databases from a local 'asset'.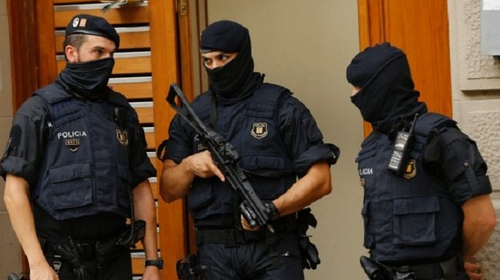 "This activity is incompatible with the status of a diplomatic employee and is hostile to the Russian Federation. The foreign diplomat will be dealt with in accordance with international law," the FSB said in a statement.
The diplomat has been given till April 22 to depart the country, Reuters reports. The diplomat was reportedly held for several hours in Russian custody before being delivered back to Ukraine's consulate in St. Petersburg. 
While the FSB said he was essentially caught 'red-handed', Ukraine's foreign ministry is fuming, saying in a statement, "The Ukrainian side will soon decide how to respond to this provocation, taking into account current practice," and condemned the detention, however brief. 
It's the latest incident to send tensions soaring at a moment Kiev is accusing Moscow of preparing for an 'offensive' in eastern Ukraine due to a large Russian troop build-up on the border and in Crimea, which by many accounts is the largest mustering of forces since 2014.