---
Russia, China & North Korea To Launch Trilateral War Games
Authored by Kyle Anzalone via The Libertarian Institute,
South Korea's intelligence services believe that Russia, China and North Korea are preparing to conduct joint military drills. Moscow, Beijing, and Pyongyang have all frequently complained about American war games near their borders.
According to Yoo Sang-bum, a South Korean legislator, Russian Defence Minister Sergei Shoigu likely proposed that North Korean soldiers join Russian and Chinese troops for military exercises during a July meeting with Supreme Leader Kim Jong Un. Yoo says he learned the information during a closed-door discussion with South Korea's National Intelligence Service.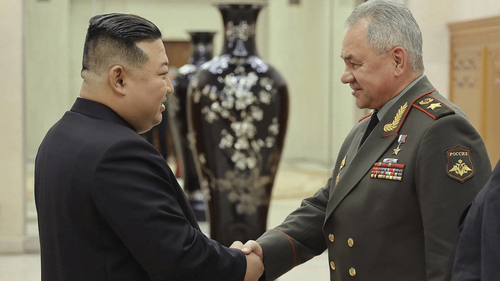 The report comes as Moscow, Beijing and Pyongyang have become increasingly frustrated with Washington and its allies conducting war games near their borders.
Last week, US and South Korean soldiers wrapped up the Ulchi Freedom Shield annual joint military exercises which included sending American strategic assets to the Korean Peninsula. In response to the drills, Kim ordered his forces to conduct a test of their nuclear capabilities.
In the South China Sea, Washington contests Beijing's territorial claims by sending warships into Chinese waters and claiming the deployment is a "freedom of navigation operation."
Prior to the invasion of Ukraine, Russian President Vladimir Putin explained that NATO war games in Ukrainian territory were viewed as an intense provocation by Moscow.
On Saturday, the Kremlin's envoy to Pyongyang, Alexander Matsegora, explained North Korea's participation in joint military exercises with China and Russia was an "appropriate" response to "constant bilateral and trilateral exercises" being held by the US and its "junior partners in Asia."
On Monday, Shoigu confirmed Moscow was planning to conduct joint military drills with Pyongyang. When asked about deepening defense cooperation, he said per Reuters:
"Why not, these are our neighbors. There's an old Russian saying: you don't choose your neighbors and it's better to live with your neighbors in peace and harmony," Interfax news agency quoted Russia's Defence Minister, Sergei Shoigu, as saying on Monday.

When asked about the possibility of joint exercises between the two countries, he said "of course" they were being discussed, it said.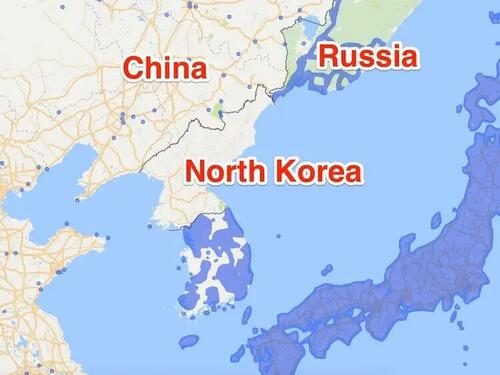 Additionally, the Russian defense minister said Kim was planning to travel to Russia for an upcoming meeting with Putin.
Loading...