---
Russia Deploys Missiles To Islands Claimed By Japan After Tense US Navy Standoff
Last week there was a somewhat under-reported but major incident in the Sea of Japan wherein the Russian Navy formally charged a US destroyer with violating the sovereign waters of the Russian Federation. The incident involved a Russian warship 'chasing' the destroyer off while threating to ram the vessel. But the US denied that its USS John McCain violated Russian waters, noting that it doesn't recognize the Kremlin's expansionist interpretation of waters in and near Peter the Great Bay, where the encounter happened. 
"We warn the US not to repeat the violation. We reserve the right to respond in the future," a Russian Foreign Ministry statement vowed last Friday. The Kremlin's latest dramatic announcement of a new missile deployment to the region appears related and by design meant to further the threat against the United States.
"The Russian military on Tuesday announced the deployment of state-of-the-art air defense missiles to the Pacific islands claimed by Japan," the Associated Press reports.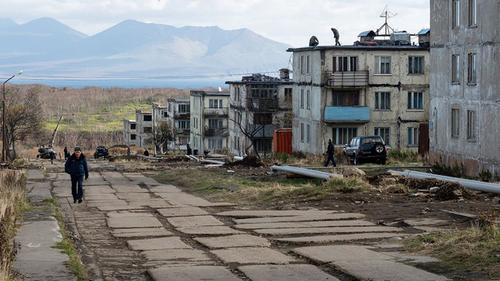 "Russia's Eastern Military District said in a statement that the S-300V4 air defense missile systems have entered combat duty on the Kuril Islands, adding punch to the shorter range Tor M2 missile systems deployed there earlier," it details.
Specifically the deployment is said to be on Iturup, which is among the four southernmost Kuril islands which the Soviet Union annexed during the final days of WWII. Japan, however, refers to them as part of its Northern Territories. The status of ownership of the islands, which Russia de facto currently controls, is still unresolved after 75 years following the Russo-Japanese war and as a treaty regarding their status is still being negotiated with President Putin. 
The island has already been subject to military build-up with small operational bases, but the deployment of surface-to-air missiles is considered a major new provocation. There's little doubt it's in relation to the US Navy's "freedom of navigation" operations in the area, which Russia says are intent on violating its maritime rights.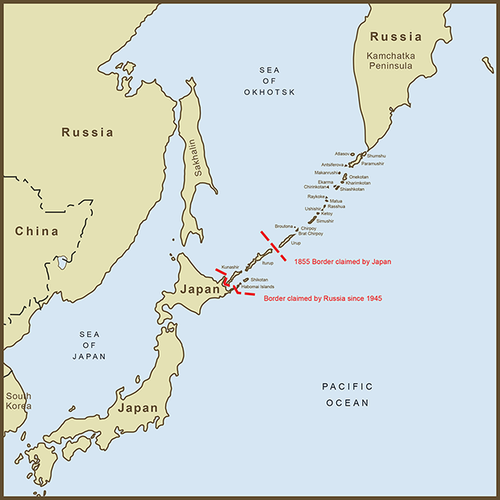 Meanwhile Japan's Foreign Ministry has protested the new development, saying in a statement Wednesday: "We are constantly gathering information about the Russian military's actions in the Northern Territories," according to TASS. 
"On December 1, the Japanese Embassy in Russia lodged a protest with the Russian Foreign Ministry, noting that such actions can reinforce Russian military capabilities and are incompatible with our country's position on these islands," the ministry said.