Iran's President Hassan Rouhani delivered a fiery speech to the UN General Assembly on Tuesday, saying the next US administration will have to "surrender" to Iran's resilience. 
"We are not bargaining chip in U.S. elections and domestic policy," Rouhani said. "Any U.S. administration after the upcoming elections will have no choice but to surrender to the resilience of the Iranian nation."
His defiant confidence could be due to Russia on the same day formally pledging military support to Tehran the moment the current 13-year arms embargo on Iran expires Oct.18.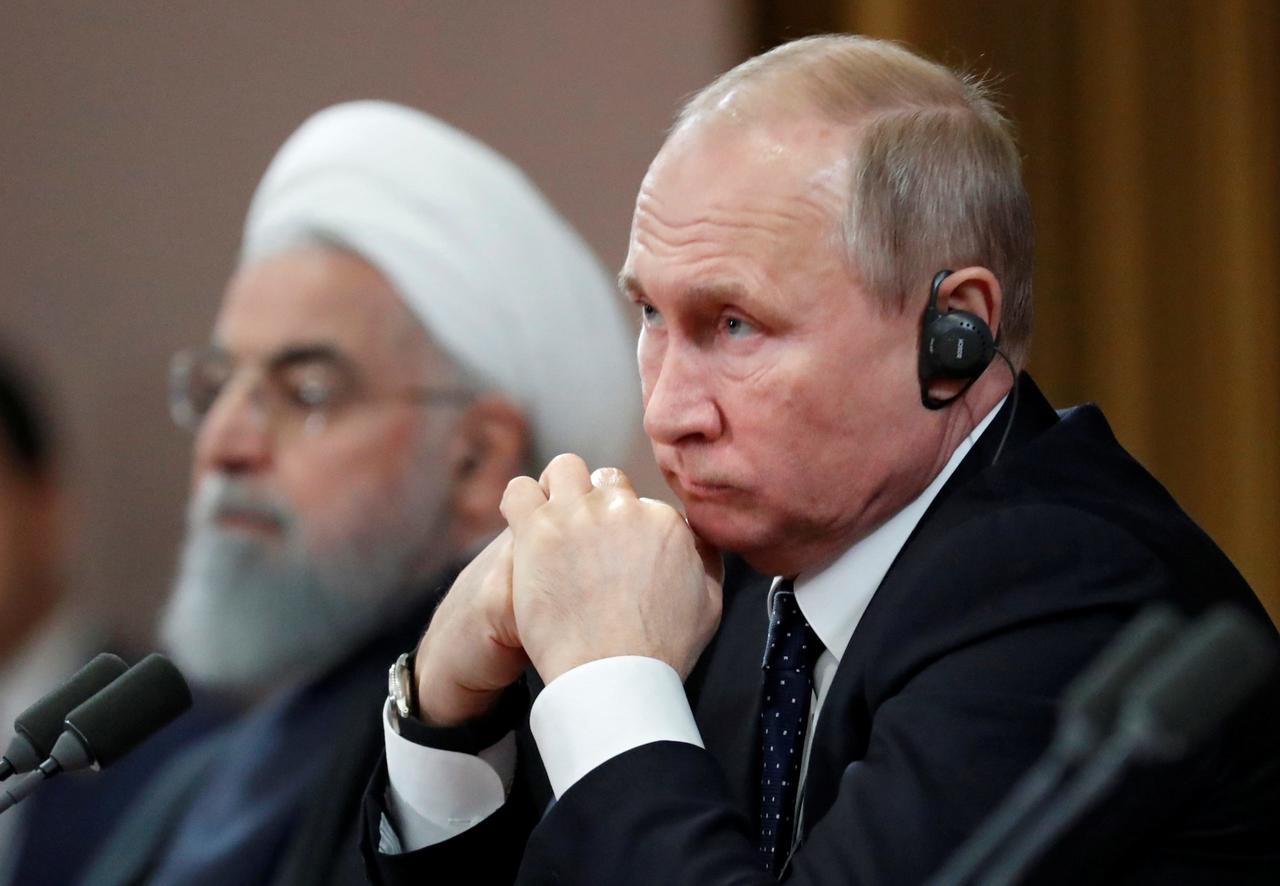 This despite Pompeo attempting to preempt such a scenario when he earlier this month promised to thwart Iran's purchase of Russian or Chinese tanks. Washington is going it completely alone with its 'snapback' sanctions which even European allies have distanced themselves from.
Meanwhile, here's what Russian Deputy Foreign Minister Sergei Ryabkov told Interfax news agency on Tuesday:
"New opportunities will emerge in our cooperation with Iran after the special regime imposed by U.N. Security Council Resolution 2231 expires on Oct. 18."

"The amount of this cooperation and the areas in which it will develop is a separate question," he added.
Ryabkov added that Russian cooperation with the Islamic Republic has "nothing to do with the unlawful and illegal actions of the U.S. administration, which is trying to intimidate the entire world."
Russian and Chinese officials, but especially each's state media, have been mocking Pompeo's latest suggestions that the US is given authority under the 2015 JCPOA to reimpose all sanctions due to alleged Iran violations, including ramping up uranium enrichment. Of course, the US had long ago pulled out of the deal with Trump admin officials since trashing it in repeat statements. 
Iran FM Javad Zarif is scheduled to travel to Moscow on Thursday to meet with his counterpart Sergei Lavrov, where the two sides are expected to talk more on military cooperation and weapons sales.