---
Russia Says US Hacked 'Thousands' Of iPhones In Espionage Operation
Russia's Federal Security Service (FSB) on Thursday accused the United States of conducting an espionage operation that compromised thousands of iPhones using sophisticated surveillance software.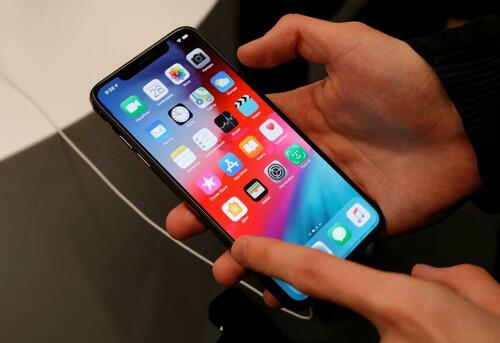 Moscow-based Kaspersky Lab says that dozens of their employees' devices were compromised as part of the operation.
In a statement, the FSB said that the targets included domestic Russian subscribers, as well as foreign diplomats based in Russia and the former Soviet Union, Reuters reports.
"The FSB has uncovered an intelligence action of the American special services using Apple mobile devices," said the FSB in a statement, adding that the plot revealed "close cooperation" between Apple and the National Security Agency (NSA). The FSB did not provide any evidence of Apple's cooperation.
Kaspersky CEO Eugene Kaspersky said on Twitter that dozens of his employees' phones were compromised in the operation, which his company described as "an extremely complex, professionally targeted cyberattack" that had targeted workers in "top and middle-management."

Kaspersky researcher Igor Kuznetsov told Reuters that his company had independently discovered anomalous traffic on its corporate Wi-Fi network around the start of the year. He said Kaspersky did not circulate its findings to Russia's Computer Emergency Response Team until earlier on Thursday. -Reuters
More from Kaspersky via Twitter;
Triangulation transmits private information to remote servers: microphone recordings, photos from instant messengers, geolocation and data about a number of other activities #IOSTriangulation

— Eugene Kaspersky (@e_kaspersky) June 1, 2023
We are quite confident that Kaspersky was not the main target of this cyberattack. The coming days will bring more clarity and further details on the worldwide proliferation of the spyware #IOSTriangulation

— Eugene Kaspersky (@e_kaspersky) June 1, 2023
Important: The activity observed in Operation Triangulation does not overlap with already known iOS campaigns, such as Pegasus, Predator or Reign.

— Eugene Kaspersky (@e_kaspersky) June 1, 2023
Kaspersky says that disabling iMessage will defeat the hack.
Repeat after me: https://t.co/li3xomQY60 pic.twitter.com/HzfZgC0lkN

— Davy Douhine (@ddouhine) June 1, 2023
According to the FSB, the Americans had compromised diplomats from China, Syria, Israel and NATO members. 
"The hidden data collection was carried out through software vulnerabilities in U.S.-made mobile phones," said Russia's foreign ministry in a statement. "The U.S. intelligence services have been using IT corporations for decades in order to collect large-scale data of Internet users without their knowledge."
Reuters notes that "The United States is the world's top cyber power in terms of intent and capability, according to Harvard University's Belfer Center Cyber 2022 Power Index, followed by China, Russia, the United Kingdom and Australia."
Russian officials said the plot had been uncovered as part of a joint effort by FSB officers and those of the Federal Guards Service (FSO), a powerful agency that runs the Kremlin bodyguard and was also once the KGB's Ninth Directorate.

Officials in Russia, which Western spies say has constructed a very sophisticated domestic surveillance structure, have long questioned the security of U.S. technology. -Reuters
Kremlin spokesman Dmitry Peskov said that all officials in the Putin government knew that gadgets such as iPhones were "absolutely transparent."
"Using them for official purposes is unacceptable and prohibited," he said, adding that they were free to use iPhones for private communications.
Loading...