---
Russia: US Complicit In Major Drone Attack On Moscow
Authored by Dave DeCamp via AntiWar.com,
The Russian Foreign Ministry said Tuesday that Ukrainian drone attacks on Moscow and other areas inside Russia would not be possible without support from the US and NATO.
The comments came after the Russian military said it downed five drones that attacked Moscow on Tuesday morning. No casualties were reported in the attack.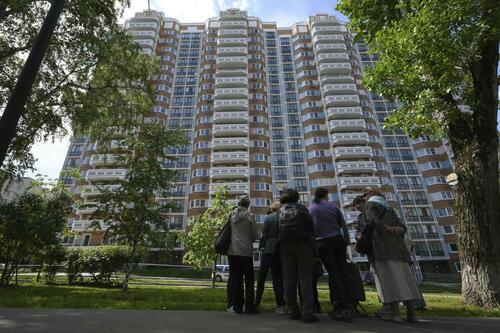 "These attacks would not be possible without the help provided to the Kyiv regime by the US and its NATO allies," the Russian Foreign Ministry said. The ministry added that the US and NATO were "training drone operators and providing the necessary intelligence to commit such crimes."
It's not clear if the US and NATO are enabling drone attacks inside Russia, but there are signs the Western powers are involved in some way.
Following drone attacks on Russian airbases in December 2022, an Asia Times report cited military sources in NATO countries who said the drones used US satellite GPS data to hit their targets.
US military equipment has also been used in attacks on Russian territory despite Ukrainian assurances. A cross-border attack in Russia's Belgorod region was launched on May 22 using US armored vehicles and NATO rifles.
One of the groups involved in the attack armed with US weapons, the Russian Volunteer Corps, includes members who are open neo-Nazis and white nationalists.
Five drones were shot down over the suburbs of Moscow around dawn on Tuesday, authorities said, causing no casualties or damage but marking at least the third drone incident this year and bringing Russia's war in Ukraine closer to its own capital. https://t.co/UdpurbOvs4

— Christopher Miller (@ChristopherJM) July 4, 2023
The New York Times reported last month that the Biden administration is no longer concerned about Ukrainian attacks inside Russia escalating the war. The administration previously worried that such operations could lead to a Russian attack on NATO. But if Russia perceives that the US and NATO are enabling these attacks, the risk of escalation is very high.
Loading...