---
Top Russian Diplomat Claims US Still Holding 60 Russians 'Hostage'
Coming fresh off the December 8th one for one prisoner swap of Brittney Griner and Viktor Bout, the Kremlin on Tuesday accused the United States of holding over 60 Russian citizens as "hostages" - in what could be a bid to keep the exchanges going, after the return of Bout was widely seen as hugely beneficial to the Russian side, if not also a full-blown propaganda success.
Deputy Foreign Minister Sergei Vershinin complained in the fresh statements that "The Americans deliberately ignore the existing legal mechanisms," according to RIA Novosti.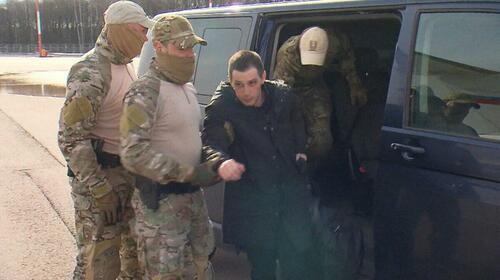 He was referencing a treaty signed by both countries in 1999, called the Treaty on Mutual Legal Assistance. Now some two weeks since the Bout and Griner prisoner exchange, which was accomplished when both were let go on an airport tarmac in Doha, Washington and Moscow have continued signaling they remain open to future swaps.
Vershinin in his comments underscored, "The total number of Russian citizens who have, in fact, been taken hostage, exceeds 60 people."
The senior Russian diplomat didn't offer any details, and it's unclear how many of these are simply Russian nationals being held for low-level offenses, or else held for espionage or other more serious crimes. 
The day after Bout's release earlier this month, President Vladimir Putin said he's willing to entertain future swaps with the US: 
Asked after a summit in Kyrgyzstan whether other prisoners could be swapped, Putin replied that "everything is possible," noting that "compromises have been found" that cleared the way for Thursday's exchange of Griner for Bout.

"We aren't refusing to continue this work in the future," the Russian leader said, making his first comments about the closely watched trade.
The White House had previously reacted to these remarks of Putin, with National Security Council coordinator for strategic communications John Kirby saying soon after that indeed more prisoner swaps remain "possible" - stressing there are active channels of communication for this but that the US wants further "actions" and not just words out of Moscow.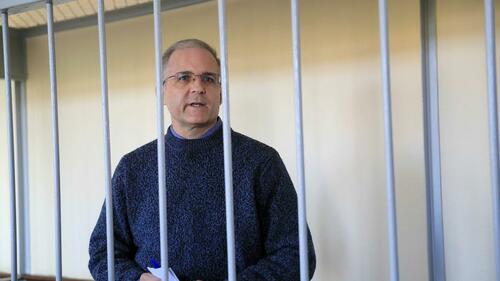 Ex-Marine Paul Whelan and school teacher Marc Fogel are said to be high on the Biden administration's list of priorities in terms of still locked-up Americans inside Russia. Former Marine Trevor Reed was freed by the Russians last spring in a rare successful swap, which was a precursor to the Griner deal.
Additionally, the US State Dept. said the following responding to Putin's remarks about future prisoner swaps: "It's not often we can say that we actually agree with something President Putin said, but today I can say that," Ned Price told CNN earlier this month. "President Putin himself has said that these discussions will continue. These discussions absolutely will continue," Price said.
Loading...