---
Russia's Foreign Spy Chief Says US Is "Stage Managing" Belarus Unrest
Just after Moscow announced Tuesday that Russian force reserve units would be withdrawn from the Lithuanian border, top Russian officials have slammed NATO "flexing its muscle" during the ongoing 'Tobruq Legacy 2020' drills in Lithuania. 
A top official, Alexander Kanshin, who heads the Association of Unions of Reserve Officers said that while "alarming," it's not expected that NATO will take "any real military action against Belarus," according to his comments in TASS.
But it was the director of Russia's foreign intelligence service SVR, Sergey Naryshkin, who issued the most directly provocative comments Thursday. The powerful intelligence chief charged that the United States is "stage managing" the unrest in Belarus, which has since the Aug.9 reelection of President Alexander Lukashenko sought to topple him.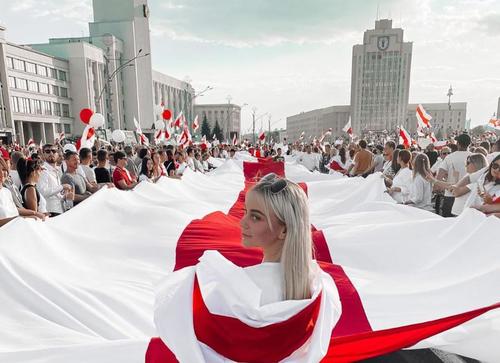 He described that US intelligence, NGOs, and Western state linked media had funded ground protests to the tune of tens of millions of dollars. Over prior weekends protests in the streets of Minsk alone have swelled to 100,000 people according to most estimates. 
"Though publicly Washington tries to keep a low profile, once the massive street demonstrations began, the Americans stepped up funding to the Belarusian anti-government forces bountifully to the tune of tens of millions of dollars," Naryshkin said, also calling US and Western involvement "obvious" - however, not presenting any specific evidence or intelligence, only outlining the scenario he said is already long in action.
Tweet from a non-resident fellow at the Atlantic Council and self-described "media trainer":
#Belarus. Excellent video from today's March of Heroes in #Minsk.Absolutely peaceful people are demanding justice and democracy,but the authorities are responding with force and repressions.This scale, this consistency are unprecedented in modern Belarus.This can't be for nothing pic.twitter.com/8337NQPExa

— Hanna Liubakova (@HannaLiubakova) September 13, 2020
"The demonstrations have been well organized from the very outset and coordinated from abroad," he said. "It is noteworthy that the West had launched the groundwork for the protests long before the elections. The United States in 2019 and early 2020 used various NGOs to provide about $20 million for staging anti-government demonstrations," Naryshkin alleged.
He said "ostensibly independent bloggers" were organizing social media campaigns at the behest of more powerful interests.
Describing a classic 'color revolution' scenario, the SVR director highlighted the involvement of US and EU NGOs which were providing training in eastern European countries and border states with Russia.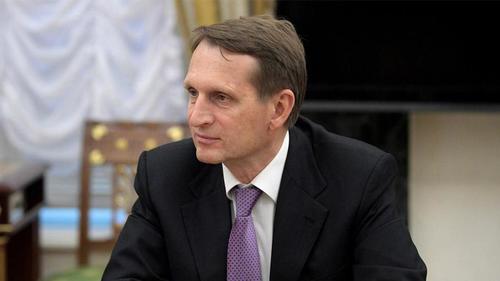 "Some of them underwent training in Poland, Lithuania and Ukraine, where experienced US instructors coached them to stage 'non-violent' protests," Naryshkin said.
He also noted that the US is "closely mentoring former presidential candidate Svetlana Tikhanovskaya and other opposition activists, whom they try to present in the guise of 'popular leaders' and future top officials of a 'democratic Belarus'."
On Tuesday in a meeting between Putin and the embattled Lukashenko, Putin emphasized in statements to the press that Belarus must resolve its own issues internally, but without any foreign interference. 
However, it's unclear the degree to which Putin would get more involved on an overt level, so long as any alleged Western meddling remains under the surface.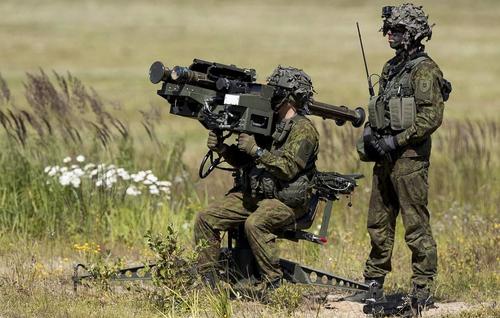 Of course, Western intelligence and media no doubt see Russia's own covert meddling at work in propping up Lukashenko, but at this point it doesn't appear either side wants to take things toward a costly, full-blown Ukraine scenario.