---
​​​​​​​Supposedly Retired, F-117 Nighthawks Spotted In San Diego
On Tuesday, two Lockheed F-117 Nighthawk stealth attack aircraft (supposedly retired) were spotted at the Miramar Naval Base in San Diego, reported Airway1.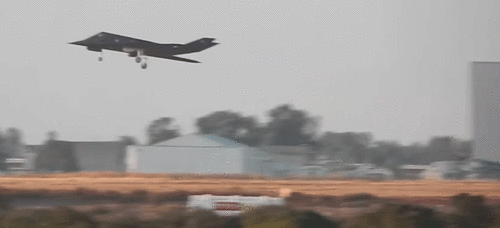 After 25 years in service, the Air Force retired the F-117 fleet in April 2008, but in September 2017, the service received special permission to keep 51 in Type 1000 storage, meaning the planes could swiftly return to active service. 
Four decommissioned F-117s were secretly deployed to the Middle East in 2017 to launch surgical strikes. The reason for the deployment was simple; Russia and Syria had shut down Syrian airspace by mid-2016. The U.S.-led coalition was unwilling to lose a fifth-generation aircraft to Russia's S-400 missile systems in Syria. 
As for the latest sighting of the retired first-generation stealth jets over the skies of San Diego, there's no official government statement explaining their flights.
Video: F-117 Nighthawks Spotted Near Miramar Naval Base In San Diego
With souring relations between China and the US, along with the Pentagon flushed with cash, there could be an effort to return some of these stealth jets to active service to address an urgent gap in the Pentagon's ability to strike targets in disputed airspace. 
China's deployment of hypersonic missiles across from Taiwan has left some to believe that war preparations are underway - maybe, just maybe, the US is doing the same, and could one day reactivate the F-117s. 
Still, there's no official reason why the stealth jets flew earlier this week.