---
Syria & Russia Publish Evidence Of US Weapons Recovered In Idlib 'Terrorist Enclave'
The Syrian Army is making major gains inside Idlib in a military offensive condemned by Turkey and the United States, over the weekend capturing the key town of Saraqib from al-Qaeda linked Hayat Tahrir al-Sham.
Amid the military advance, the Syrian and Russian governments say they've recovered proof of US support for the anti-Assad al-Qaeda insurgent terrorists, publishing photographs of crates of weapons and supplies to state-run SANA:
Syrian Arab Army units have found US-made weapons and ammunition, and medicines made in Saudi Arabia and Kuwait at the positions and caches of terrorist organizations in the towns of Mardikh and Kafr Amim in Idleb southeastern countryside after crushing terrorism in them.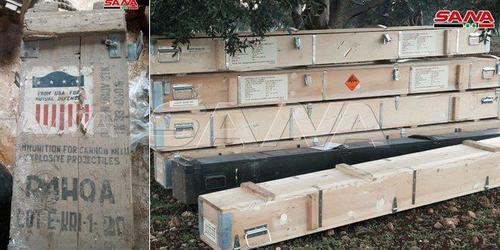 Syrian reporters say they were recovered in newly liberated areas of southeastern Idlib province, where army units "found weapons, ammunition and US-made shells and Grad missiles left behind by terrorists at their positions in the town of Kafr Amim after they fled from the area after the advancement of the army."
The Russian Embassy in Syria also circulated the photos on Saturday, saying there were some "interesting findings" in areas that were controlled by terrorists:
#SYRIA | The #Syrian Army is coming across interesting findings as it liberates new areas in #Idlib from terrorists: lots of ammunition and medical supplies from various foreign countries ➡️ https://t.co/YqlSd0GZYZ | #IdlibBattle #سوريا #ادلب #إدلب_تحت_النار #USA #Nusra #grad pic.twitter.com/WyfFbvTfW6

— Russian Embassy, Syria (@RusEmbSyria) February 8, 2020
For years since nearly the start of the war in 2011 and 2012, Damascus and Moscow have repeatedly offered proof of US weaponry in the hands of jihadist terrorist groups, including ISIS. 
Pentagon and even some former CIA officials have since admitted the covert US program 'Timber Sycamore' resulted in American arms 'unintentionally' making their way to terrorists in Syria; however, many informed commentators have said Washington knew exactly what it was doing in its 'at all costs' push to overthrow Assad.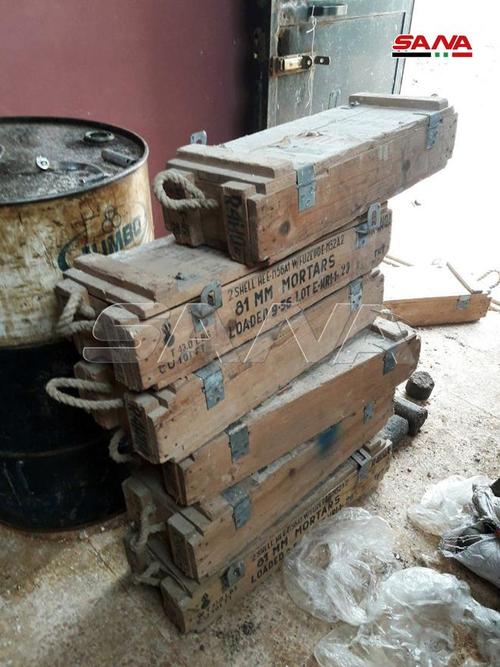 Meanwhile, in the past days the US State Department has issued repeat warnings to Damascus that it must halt its joint offensive with Russia - going so far as to release a new video framing the operation as an attack on civilians. 
The US State Dept has issued a propaganda video that warns against any assaults on #Idlib & promises to "use all its power to oppose normalization of the Assad regime into the int'l community". This is the US playing a part in supporting Al-Qaeda's war effort in #Syria. pic.twitter.com/jyb8zHPzBZ

— Walid (@walid970721) February 7, 2020
The US has charged that Damascus is harming "peace" in Idlib despite the fact that as of 2017 the US Treasury had quietly designated the main anti-Assad group in control of Idlib, Hayat Tahrir al-Sham, as a terrorist organization.  
At the same time, top Turkish and Russian officials held high level talks in Ankara on Saturday over the worsening humanitarian crisis in Idlib.
syrian forces begins combing the city of Saraqib after controlling it.. pic.twitter.com/PNrTpZOwHz

— Geo_monitor (@ConstantinGreco) February 8, 2020
Turkey fears the fallout and strain of the hundreds of thousands of refugees now fleeing Idlib toward the Turkish border, while Russia has charged that Erdogan has failed in his promises to bring neutralize terrorist groups, who have even begun attacking civilians deep inside of neighboring Aleppo province.