---
Taiwan Signs Deal For Large Batch Of US F-16 Jets As China Tensions On Brink
For the first time in nearly three decades Taiwan has signed a deal to purchase F-16 fighter jets from Lockheed Martin, in a formal agreement which has been in the works for much of the past year, adding to spiraling relations between Beijing and Washington.
The new contract will be for an initial delivery of 66 jets added to the self-ruled island's existing fleet of F-16s, the Pentagon indicated. Completion is expected by the end of 2026, though we should note that it'll be interesting to see whether China in the US have entered military conflict by then, something looking increasingly very possible.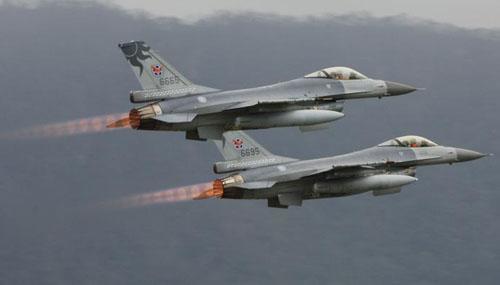 The new jets will have major upgrades over and against the older F-16A/B variant which Taiwan's Air Force currently operates, especially with advances in radar and electronic scanning capabilities.
DefPost estimates of the Lockheed contract announcement: "The total value for the initial delivery order under this contract is $4.9 billion for 90 aircraft."
"Out of the 90 jet ordered, 66 are for the Taiwan's Republic of China Air Force (ROCAF) while the remaining 24 F-16s jets are reportedly destined for the Royal Moroccan Air Force (RMAF)," it continues.
China is sure to see it as yet more chipping away at the decades-old 'One China' official policy which has preserved the status quo in Taiwan, after warning for years against US military sales to Taiwan.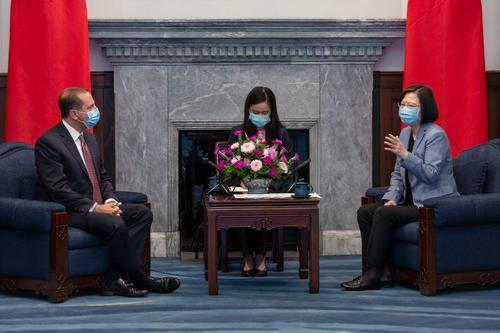 Add to this the fact it comes a mere two days after the highest level American delegation since met with leaders in Taipei since 1979 in a major symbolic move.
Since the deal was first introduced last year in the US, China's Foreign Ministry demanded that the US "refrain" from selling the "fighter jets to Taiwan and stop arms sales to and military contact with Taiwan. Otherwise, the Chinese side will surely make strong reactions, and the U.S. will have to bear all the consequences."
Just last week the first ever transfer of US military drones to the island was also announced. Tensions have also ratcheted due to competing military drills and a Chinese PLA build-up across the Taiwan Strait.