President Trump confirmed at the White House press conference on Friday: "We have four tankers. They are going to Houston, and they're there… Iran is not supposed to be doing that. And so we did — we seized the tankers, and we're moving them, and moved, to Houston."
Yet details have not emerged as to precisely how the seizure of the fuel aboard four Iranian vessels - the Luna, Panid, Bering, and Bella - went down last Thursday. A US official emphasized to the WSJ last week the vessels were taken "without the use of military force" but provided no further details.
Meanwhile Tehran appears to be disputing that Iranian fuel allegedly bound for Venezuela was taken at all. Foreign Minister Javad Zarif condemned US authorities as "Pirates of the Caribbean" in a tweet, adding that, "Sadly for them, stolen booty wasn't Iran's."
"Pirates of the Caribbean" have their own judges and courts now.

Sadly for them, stolen booty wasn't Iran's. Fuel was sold F.O.B. Persian Gulf. Ship and flag weren't ours either.

Hollow, cheap propaganda doesn't deflect from miserable failure of US diplomatic malpractice at UN.

— Javad Zarif (@JZarif) August 15, 2020
Previously the DOJ said it sought a federal court order "seeking to forfeit all petroleum-product cargo aboard four foreign-flagged oil tankers" and that it was done in accord with US laws targeting sanctions-busting.
As geopolitical commentator Jason Ditz has pointed out:
"It is not clear how exactly the shipment was seized. With US sanctions on Venezuela targeting the maritime industry, it is possible the shipowners were threatened with the loss of registration or insurance, which could have been enough for them to comply and sail to a US port."
Iran's president Hassan Rouhani also slammed US claims of the seizure as "a lie" to cover up the "humiliation" of the UN Security Council failure to extend the Iran arms embargo:
Iran president @HassanRouhani: US lied about seizing 4 #Iran oil shipments in international waters. Neither the tankers nor their flags were #Iranian. It was a lie to cover up humiliation at #UNSC (over Iran arms embargo). pic.twitter.com/rWdwIqicbG

— Press TV (@PressTV) August 15, 2020
Recall that in late May Iran delivered five tankers laden with fuel to Venezuela at a moment the US was threatening military blockade in the Caribbean. Maduro sent military jets and warships to escort the Iranian tankers, which both countries hailed as a rare, victorious act of defiance against Washington's plans.
Later in July, when Iran again sent tankers for a second round of deliveries, which the two countries earlier announced would be 'routine', US federal prosecutors filed a lawsuit for the seizure of over 1.1 million barrels of gasoline on the four vessels.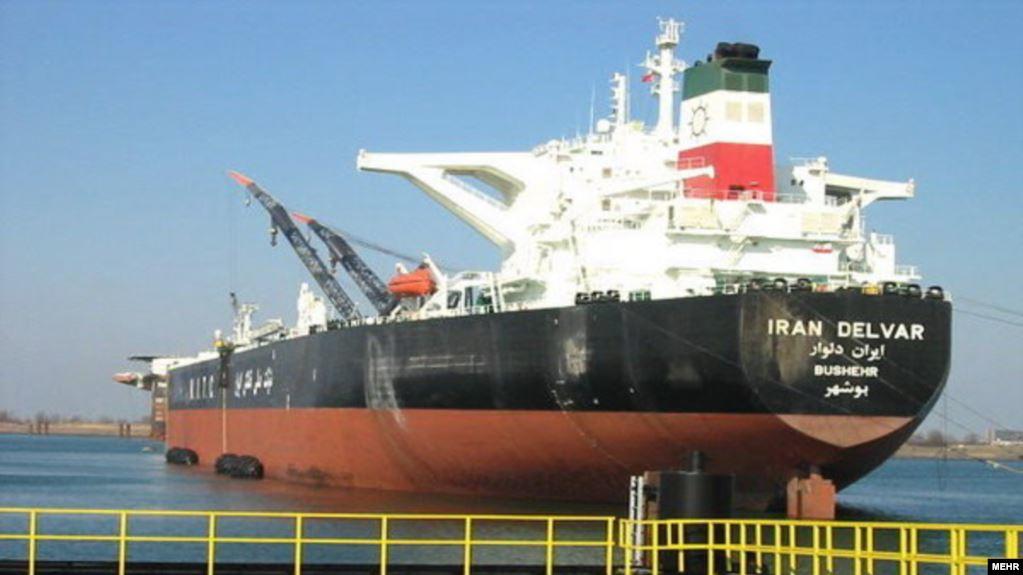 A judge issued a warrant for the seizure, but it remained unclear whether this could or would be carried out if the tankers never enter US territorial waters. The ships were most certainly "diverted" to Houston far outside US waters.
Thus far Iranian state media has been mostly mum on the details concerning the precise fate of the tankers, again other than to claim the gasoline on board is not actually their own and that the narrative served the interests of the Washington propaganda campaign against the Islamic Republic.
"The cargoes were loaded from Iran, but neither the ships nor the cargoes belonged to Iran, and the U.S. declared victory for itself in the middle of this. The fuel was Iranian but it had been sold to Venezuela and its payment had been cleared," Iranian Oil Minister Bijan Namdar Zanganeh said Monday.