---
Three US Senators Visit Taiwan Sunday In Another Shot Across China's Bow
Taiwan is about to be front and center again this coming week as Washington prepares for its next shot across China's bow - this time by another high level US delegation, something which China has long condemned as "signaling pro-democracy forces" on the island in contradiction to the official One China policy. 
Reuters has confirmed in a weekend report that "Three US senators will visit Taiwan on Sunday and will meet President Tsai Ing-wen to discuss security and other issues, Taiwan's government and the de facto U.S. embassy in Taipei said on Saturday, a trip that will likely irritate China." The meeting is expected to be held at a military wing of the island's main international airport.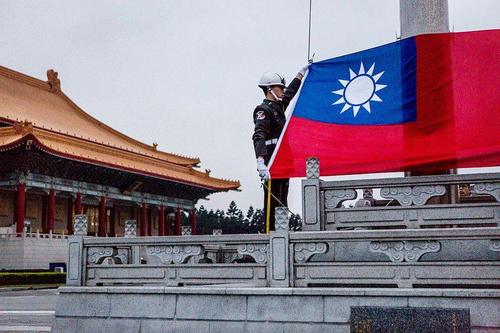 But "irritate" is an understatement given Beijing's fierce reaction over prior such trips, which had increased under the Trump administration. Biden appears to be continuing Trump's policy of approving high level delegations to Taipei, despite having no official or formal diplomatic ties with Taiwan given the One China status quo. 
The senators making the trip include Tammy Duckworth and Dan Sullivan of the Senate Armed Services Committee, and Christopher Coons of the Senate Foreign Relations Committee.
"The bipartisan congressional delegation will meet with senior Taiwan leaders to discuss U.S.-Taiwan relations, regional security, and other significant issues of mutual interest," a statement issued by the American Institute in Taiwan said.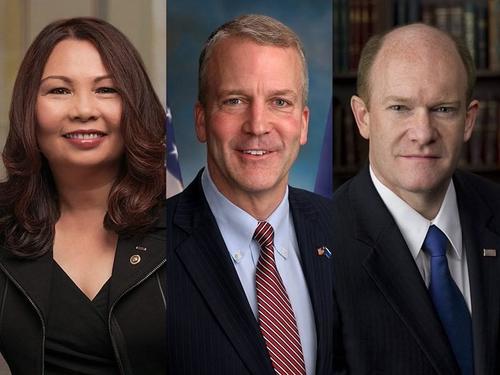 And a Taiwan presidential office statement on the visit noted it will be the "first international visit planned by the Federal Senate Armed Services Committee since the global epidemic broke out last year."
"The Presidential Office sincerely welcomes the three senators who firmly support Taiwan to visit Taiwan at this moment," it added. 
Washington has typically referenced these an "unofficial delegations" in order to claim adherence to international norms amid accusations of violating Chinese "sovereignty" over the island. It also comes after ramped up US naval sail throughs of the contested Taiwan Strait since Biden took office in January.