---
The Thrill Is Gone: Europe Chills On China Over Human Rights Record
Economic ties between the EU and China are quickly deteriorating, following a 'high-water mark' for relations marked by a major investment deal in December, with both the EU's executive branch and Germany each crafting legislation which would make it far more difficult for Chinese entities to invest, according to Bloomberg, which frames it as " joining the U.S. in swapping tit-for-tat sanctions with Beijing."
Italy, meanwhile, has gone from backing Chinese President Xi Jinping's Belt and Road Initiative to similarly blocking planned acquisitions by Chinese companies. In France, China's ambassador didn't even appear when summoned in March, citing "agenda reasons."
In short, Europe is hardening its stance on Beijing - with the biggest shift potentially to come amid a surge in popularity among the China-skeptic Greens party in Germany.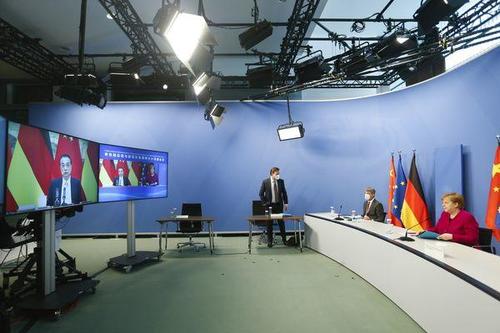 Chancellor Angela Merkel spoke with Chinese Premier Li Keqiang last week, and the two pledged closer cooperation on Covid-19 vaccines and fighting climate change. Yet the talk in Berlin is that optimism around the relationship is gone, and one Chinese official characterized ties with Europe as on a downward trajectory. Whether the Greens come to power in Germany or not, EU-China relations are at a critical juncture, said the official, asking not to be identified speaking about strategic matters. -Bloomberg
The report suggests that Europe is "moving closer to the views of President Joe Biden's administration in its standoff with China" while US Secretary of State Antony Blinken conducts discussions with his G7 counterparts in London, "a Europe more aligned with Washington would signal some repair to the damage done to transatlantic ties by the Trump administration, with implications for trade, tariffs and access to technology."
The Biden administration has noted the shift - with one official saying there's been a "sea change" in European thinking towards the US stance on China, particularly in Germany.
"There's been a mood shift," according to Joerg Wuttke, Beijing-based president of the European Chamber of Commerce in China and a board member of the Mercator Institute of China Studies in Berlin, one of the entities sanctioned by China in March.
Wuttke cites a "perfect storm" between China's hardline stance on Taiwan, efforts to tighten its political grip over Hong Kong, and international sanctions over widely-reported human rights violations in the Xinjiang region - plus, the fact that China hasn't come through on its promises of opening up economically.
That said, some EU members, such as Hungary, are maintaining warm ties with Beijing.
Economic ties remain paramount since China is the EU's biggest trading partner, with a total volume of some $686 billion in 2020 outstripping U.S.-China trade of $572 billion. Yet now even the Netherlands, which is among China's top 10 trading partners, is growing more wary, protecting its high-tech companies from takeover and enacting a dedicated China strategy. According to the Chinese official, the U.S. has forced the EU to take sides.

The sentiment was different just four months ago when Merkel helped steer the bloc to seal the EU-China Comprehensive Agreement on Investment, which Commission President Ursula von der Leyen said was "an important landmark in our relationship with China." Still subject to ratification by the European Parliament, it would provide improved access to the Chinese market for European investors while committing China to "ambitious principles" including on forced labor.

Yet by late March, the EU had joined the U.S., Canada and the U.K. in imposing sanctions on China over alleged mistreatment of  Muslim Uyghurs in Xinjiang, including forcing them to work. Beijing responded with its own sanctions, while a public backlash saw Swedish fashion retailer Hennes & Mauritz AB subject to an unofficial boycott. -Bloomberg
 "The EU has recently added more agenda items tied with human rights, ideology, democracy," according to Zhang Monan, senior fellow at the U.S.-Europe Institute at the China Center for International Economic Exchanges in Beijing. "This kind of opposition and friction is expected to continue."
Now, the European Commission is proposing rules to hit foreign state-owned companies with fines, while Merkel and her cabinet have approved additional powers to stem foreign investments in high-tech sectors, including artificial intelligence and quantum computing - both of which directly affect China.
According to one academic at a Chinese government-affiliated think tank, China's hope to separate political and economic issues and to bind Europe with its consumer market is 'increasingly impossible' now.
"China and Germany have different views on some issues, this is a fact," Li told Merkel - essentially telling Germany to butt out of their treatment of Uighurs, adding that he hoped the two countries could "eliminate unnecessary distractions" in order to maintain "healthy and stable bilateral ties."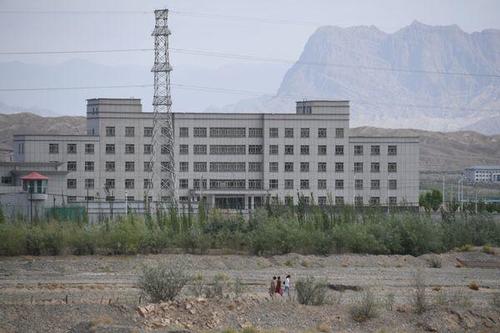 If the Greens in Germany are able to claim victory in September, Merkel will step aside, making way for a government with a much harsher line towards China than the current administration. The Greens have called for Beijing to end its "blatant human-rights violations," along with closer coordination between Europe and North American partners on China.
That said, Europe is "determined to avoid decoupling entirely with China," according to the report, pointing to an April call between Merkel, French President Emmanuel Macron, and Xi, as well as an April 28 article in China's Global Times referring to "optimism and confidence in China-Germany cooperation" despite "some impacts" due to the election.
The question, as Wuttke at the European trade chamber notes, is whether China will continue to underestimate the concern in Germany over its human rights record - particularly after Merkel is no longer in control.