---
White House Weighs TikTok Ban As Worries About CCP Infiltration Intensify
The popular video-sharing app TikTok could be placed on a blacklist via the Trump administration, effectively banning Americans from using the Chinese app, reported Financial Times.
Sources familiar with conversations (three in total) within the White House said the Trump administration is studying one proposal to place ByteDance, the Chinese parent company of the video app, on the Department of Commerce's "entity list."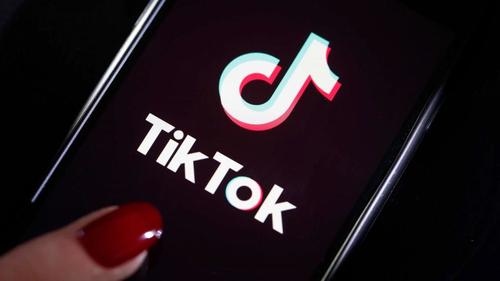 The move would restrict American companies, such as Apple and Google, from placing TikTok in their app stores, where it can be downloaded by American users.
Of course, this is hardly the first we've heard about the White House targeting TikTok: The DoJ and FTC are already investigating the app and its parent company over possible violations pertaining to child privacy laws in the US.
And for those who aren't familiar with it, the Commerce Department's "entities list" has already been utilized by the administration to pressure Chinese companies. It was the mechanism used to punish Huawei. A decision on the ban could arrive within a month. 
 "We are going to send a very strong message to China," the official said. 
The app has been downloaded 2 billion times, and its user base is mostly millennials, with 41% between 16-24. Tens of millions of Americans are using TikTok to create 15 to 60 second long videos that can be shared on the social media platform. 
Secretary of State Mike Pompeo recently said the app was under consideration for a ban due to security reasons. The president has also said he was "looking at" a ban for retaliation against China's virus that has devastated the US economy. 
TRUMP SAYS HE'S LOOKING AT BANNING TIKTOK, GRAY TV REPORTS

— zerohedge (@zerohedge) July 7, 2020
On Thursday, White House economic adviser Larry Kudlow said TikTok could operate under an Amerian entity and avoid banning. He reiterated what many in the White House have already said: the Chinese app is a security risk to U.S. citizens. 
Kudlow said the app should leave China, adding it would be a much better option than being banned. 
"We haven't made final decisions but...I think TikTok is going to pull out of the holding company which is China-run and operate as an independent American company," he said.
On Friday, Australian Prime Minister Scott Morrison was quoted by Bloomberg as saying an investigation into the Chinese video app could be nearing. 
The probe will not be a formal public inquiry, and will look at the security threats posed by TikTok, as well as WeChat and Weibo.

The Australian government has been talking with U.S. counterparts on the potential threats posed by social media companies.

The Sydney Morning Herald quotes Morrison as saying the government was monitoring TikTok "very closely." - Bloomberg
Already, a few corporations have banned the app, including Amazon and Wells Fargo. The U.S. military instructed its service members to delete the app in December. In March, two Republican senators introduced legislation that would prevent federal employees from using TikTok on government work phones. 
Douglas Schmidt, a computer science professor at Vanderbilt University, told The Guardian, "this is the perfect storm of technology meeting geopolitical rivalry [the U.S. vs. China]." 
Schmidt added, "these kinds of things are being used as bargaining tactics in a geopolitical trade negotiation."