---
Trump Authorizes Military Response After Deadly 'Iran-Backed' Attack
Wednesday's rocket attacks on Camp Taji, which lies just north of Baghdad, claimed the lives of one British and two American soldiers — and to be expected top US defense officials are now pointing the finger at Iran.
As if the Mideast region and the world for that matter needs another crisis to worry about, the Pentagon is talking military retaliation. US Defense Secretary Mark Esper said Thursday that President Trump has issued the authority to potentially "do what we need to do."   
"We're going to take this one step at a time, but we've got to hold the perpetrators accountable," Esper said. "You don't get to shoot at our bases and kill and wound Americans and get away with it."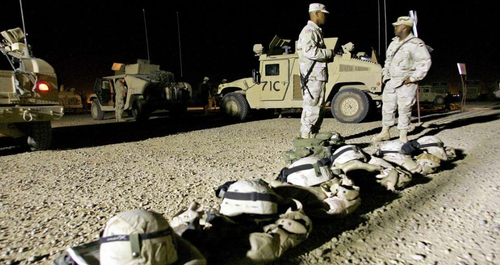 And separately Gen. Kenneth McKenzie told a Senate hearing Thursday morning: "The Iranian proxy group Kata'eb Hezbollah is the only group known to have previously conducted an indirect fire attack of this scale against U.S. and coalition forces in Iraq." The major attack had utilized at least 15 Soviet-era rocket artillery and further left a dozen wounded.
The top general said the Iran-backed militias were to blame and that the US can identify the culprit with a "high degree of certainty". 
Later in the day Defense Secretary Mark Esper told reporters at the Pentagon: "I have spoken with the president. He's given me the authority to do what we need to do, consistent with his guidance. And, you know — if that becomes the case," according to Reuters.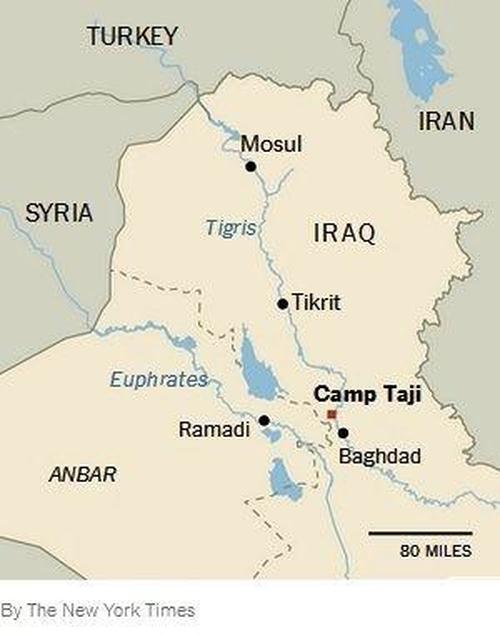 However, it's as yet unclear what this will entail, especially at a moment there's multiple coronavirus-related crises right here at home.
Esper said when pressed by reporters that he was not going to telegraph any U.S. response: "I'm not going to take any option off the table right now, but we are focused on the group — groups — that we believe perpetrated this in Iraq, as the immediate (focus)."
It must be remembered that it was Pentagon 'retaliation' strikes on Khataib Hezbollah in the first place which led to deadly tit-for-tat strikes that paved the way for the US killing by drone of IRGC Quds Force chief Qassem Soleimani on January 3rd, elevating the US and Iran essentially to a state of war.