Just before he abruptly canceled a final news conference to cap off this week's 70th anniversary meeting in London, Trump revealed a stunning conversation he says he had previously with the Saudi king. 
Amid a flurry of other headlines covering the tense NATO brouhaha, this one was largely under reported Wednesday: Trump boasted he got "billions of dollars" out of Saudi Arabia for the current heightened American military presence there to 'deter Iran'.  
"You know, Saudi Arabia - we moved more troops there.  And they're paying us billions of dollars. Okay? You never heard of that before. You've never heard of that in your whole life," he said while sitting next to NATO Secretary-General Jens Stoltenberg in a question-and-answer session.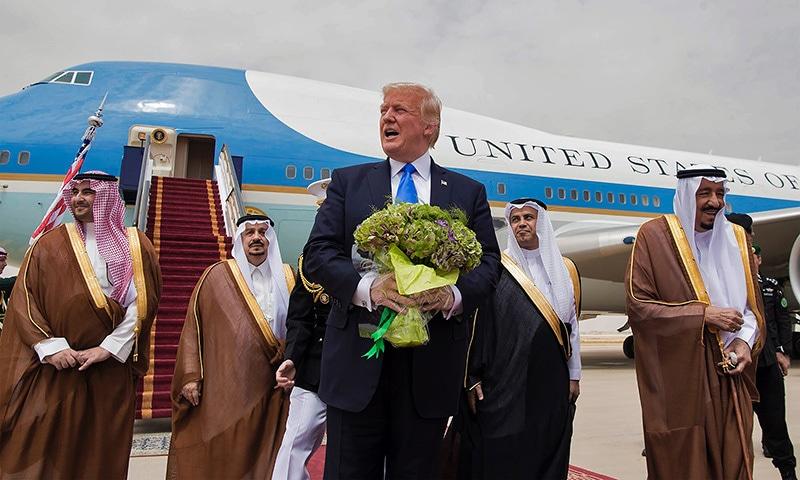 "We moved troops and we paid nothing. And people took advantage and the world took advantage of us.  But we do - we have a good relationship with Saudi Arabia, but they needed help. They were attacked. And, as you saw, we just moved a contingent of troops, and they're paying us billions of dollars and they're happy to do so."
He singled out Obama, Bush and even Bill Clinton for never actually pressing Riyadh on compensation while gloating about being the first president to do so:
"The problem is nobody ever asked them to do it until I came along. Nobody ever asked. Obama didn't ask. Bush didn't ask. Clinton didn't ask. Nobody asked. In fact, they said to me, 'But nobody has ever asked us to do this.' I said, 'I know, king, but I'm asking.'"
A week ago it was first reported that the administration was holding talks with the Saudis about cost sharing, after the final contingent of some 3,000 total troops was deployed to the kingdom.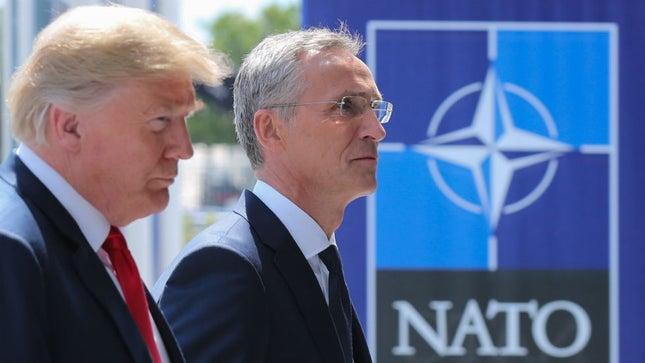 However, there's not yet been confirmation of any 'deal' being reached, and certainly not yet word of "billions of dollars," as Trump put it Wednesday.
"They've already sent us billions of dollars - it's already in the bank," Trump claimed at the end of his remarks on the Saudis.
Interestingly, the whole exchange about the Saudis at the NATO presser was actually precipitated by a question on South Korean cost-sharing to maintain tens of thousands of US troops there. Relations with Seoul have been tense based on White House negotiators' demands that the country significantly increase its contribution to house to the troops. 
While addressing "burden sharing" and South Korea, Trump launched into a discussion about Saudi Arabia's hosting of US troops at the 29-min mark below:
Trump's anecdote also came the same day it was revealed the administration is mulling dramatically expanding troop levels to a whopping 14,000 in the broader Middle East to "deter" Iran, as the WSJ reported.