A day after the Iranian oil-laden supertanker Adrian Darya 1 made a complete u-turn just as it made its way into Turkish territorial waters, Turkey has denied that it will enter port there; instead, top Turkish officials say it is bound for Lebanon. 
Turkish Foreign Minister Mevlut Cavusoglu said Friday the tanker and its 2 million barrels of oil are headed to "the main port in Lebanon," as reported by Reuters.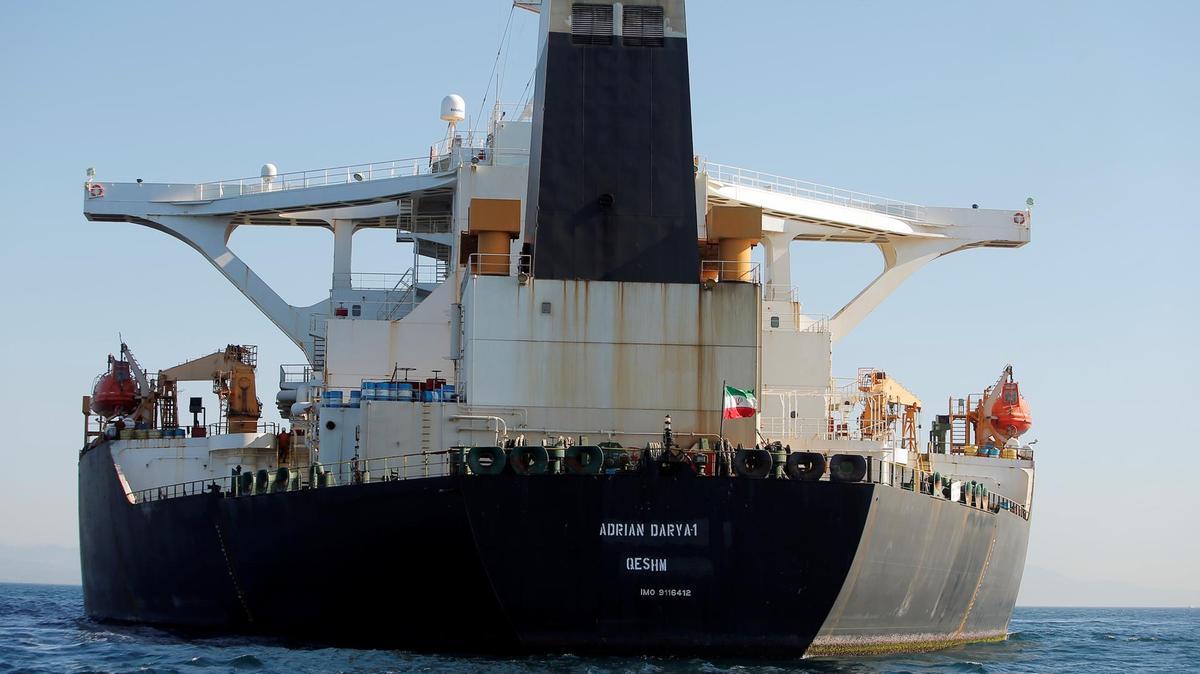 It has changed course several times since being released by UK/Gibraltar custody weeks ago, and now appears to be circling in waters west of Cyprus. 
Interestingly, in all the maneuvering it has actually come in the vicinity of its original suspected destination for which it was accused of busting EU sanctions in the first place, the Syrian port of Baniyas: 
According to Refinitiv tracking data, the Adrian Darya, formerly called Grace 1, made a U-turn on Friday and headed for Turkey's Iskenderun port - 200 km (124 miles) north of Syria's Baniyas refinery, the tanker's suspected original destination.
Just killing time. They might as well just stop moving and save some fuel. pic.twitter.com/GEvbVME2CY

— TankerTrackers.com, Inc.⚓️🛢 (@TankerTrackers) August 30, 2019
Also on Friday the Iranian-flagged tanker again switched its destination, this time to the Bay of Iskennderun, Turkey; but analysts dismissed the likelihood of its actually going there. 
Instead, the tanker is widely believed to be biding its time until it makes a hasty ship-to-ship transfer of the oil, likely "a few days away," according to the best estimate of TankerTrackers.com.
On Monday an Iranian government spokesman announced the 2.1 million barrels have been sold to an unnamed buyer while en route across the Mediterranean after it was released. In statements made to reporters in Tehran, spokesman Ali Rabiei, said of the oil's as yet unmentioned unloading point, "The buyer of the oil decides where its destination is." 
The Unites States says the tanker is controlled by the Iranian Revolutionary Guards and thus deems any state's interaction with it support of a formally designated terrorist group — meaning that if it does actually go to Lebanon, Beirut officials can be expected to feel the diplomatic wrath of Washington.