---
Two Americans Kidnapped In Mexican Border Town Dead, Two Others Found Alive
Two of four Americans kidnapped in a Mexican border town last Friday when their white minivan was ambushed in a shootout were found dead, according to AP News, citing a top Mexican official. The other two were found alive, with one wounded.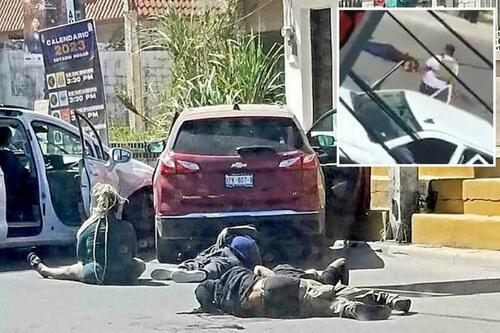 Tamaulipas Gov. Americo Villarreal Anaya said that one of the individuals found alive had been injured in last week's violent abduction. "Right now, the ambulances and the rest of the security personnel are going to give the corresponding support," he said, providing few details about the wounded person's injuries and no information about where the US citizens were found.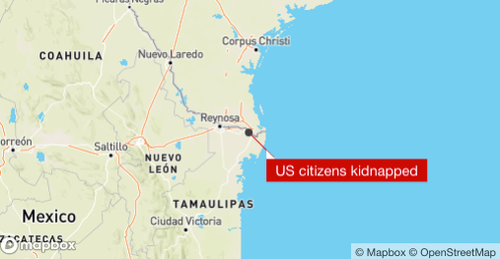 Tamaulipas Attorney General Irving Barrios confirmed the developments in a tweet: 
"Derived from the joint search actions, the four American citizens deprived of their liberty last Friday were found.

"Unfortunately, two lifeless. Investigation and intelligence work continues to capture those responsible." 
CNN said the group of Americans, traveling from South Carolina to Mexico so one of them could get a medical procedure across the border, were likely abducted at gunpoint in Matamoros, across from Brownsville, Texas, over mistaken identity by Mexican cartel gunmen. 
Latavia "Tay" Washington McGee, 33, drove to Mexico with Shaeed Woodard, Zindell Brown, and their friend Eric Williams for the procedure, but she never made it to her doctor's appointment on Friday, her mother Barbara Burgess told CNN.

On Sunday, Burgess said she was informed by the FBI that her daughter had been kidnapped and was in danger. "They said, if she calls me, to call them," she said. --CNN
The kidnapping of the Americans underscores how the immigration policies of the Biden administration have exacerbated the crisis along the US-Mexico border. 
Loading...